They're in Quebec!
Joined my buddy Luke last week to do some recon on a lake he'd been granted access to.  Rumors of Whitefish in the lake as well as big Pike.  Always the skeptic, we played ball and went loaded for Pike and planned to jig Whities as well.
Personally I haven't fallen in love with the Whities like many have.  I was more excited about the prospects of some big Pike being iced.
We punched a pile of holes, I began setting the allowable limit of lines in Quebec which took some time.  Luke started to work out over the deeper water while I dropped big dead Suckers down to the depths.
I hung out closer to the Pike setups while Luke played over 65 feet of water, announcing he marked a fish and then whammo he set the hook.  13 feet down in the column, booyah!
The fight was wild.  I knew pretty early that if this was indeed a Whitie it wasn't the standard 3-4 lb fish we see come from over here.  We wondered if he had a nice Pike on but it seem to fight in an odd way.  I hunkered down over the hole to try to get a look.  When I finally laid eyes on it, I was floored.  Whitie, and a pig!
I gave it the death grip when it's head came to the hole and it was game over.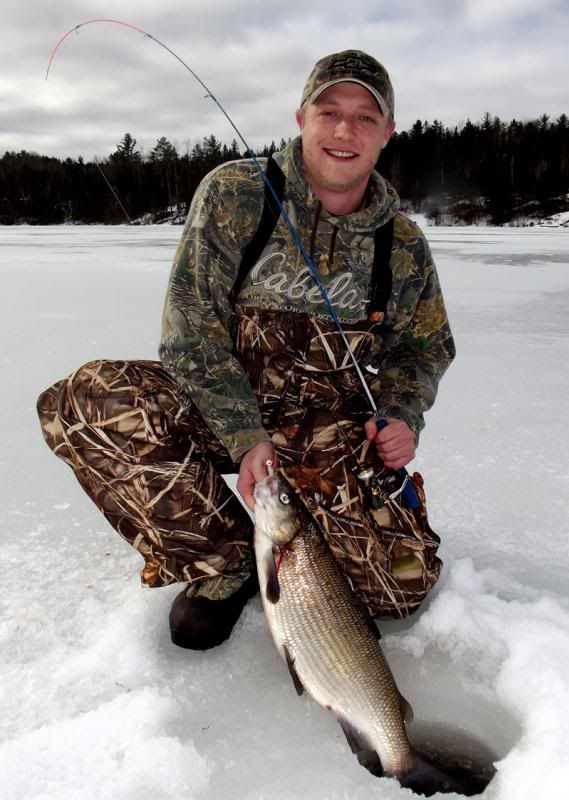 Onto the scale it went, 8.1 lbs.  Simcoe quality Whitefish from a cottage lake in Quebec.
About an hour later, the process repeated itself.  This time it was only a 6.11!  haha!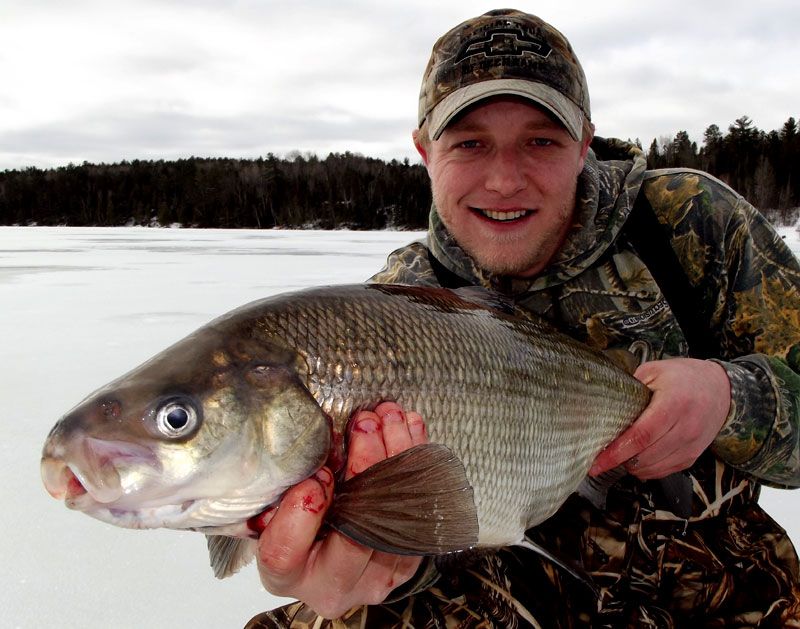 No "Cool Hand Luke" today!  He had the Hot Hand!
I bumped around out onto the deep water for awhile to no avail.  The two fish Luke marked on his sonar he caught and the day ended with only the two iced.  Considering we'd never been on the lake before we were tickled pink!
Later in the day one of my Suckers was attacked.  After an interesting fight whereas the Pike went over and picked up the line of another setup we plucked her from the depths.  Decent rocket.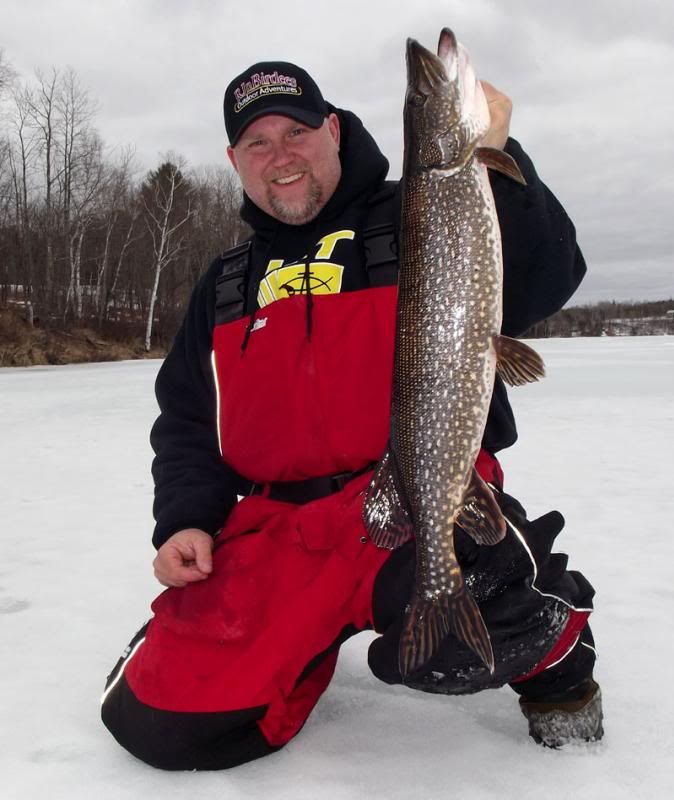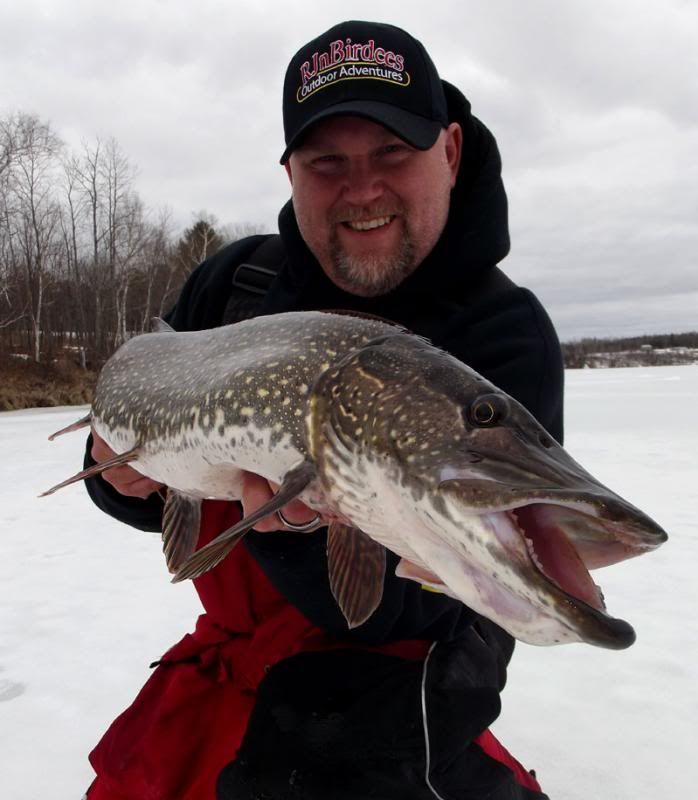 The ride home was an easy one with plans to hit the lake again ASAP!