Reality is setting in that my Bass season is dwindling out time wise.  I decided to spend a few days on them over the long weekend.  The "transition" period can be tough.  That proved to be true.
Teaming up with my buddies Tim and Phil we attempted to give the Largies a workout.  With a strong NW wind keeping us bundled up in the morning we certainly were wishing it was the dog days of summer again!  As I get older the cold just really seems to distract me.  In hindsight I likely underestimated the temps and wasn't dressed properly.  Lesson learned.
We began by working weed edges and some downed wood.  Void.  Then some rockpiles in 10 feet of water.  Void.  Oh boy.  Long day ahead.  We decided to have a look at a rock wall that may hold some heat.  We picked up 3 quick Smallies there on tubes.  Turned out to be my best fish of the day.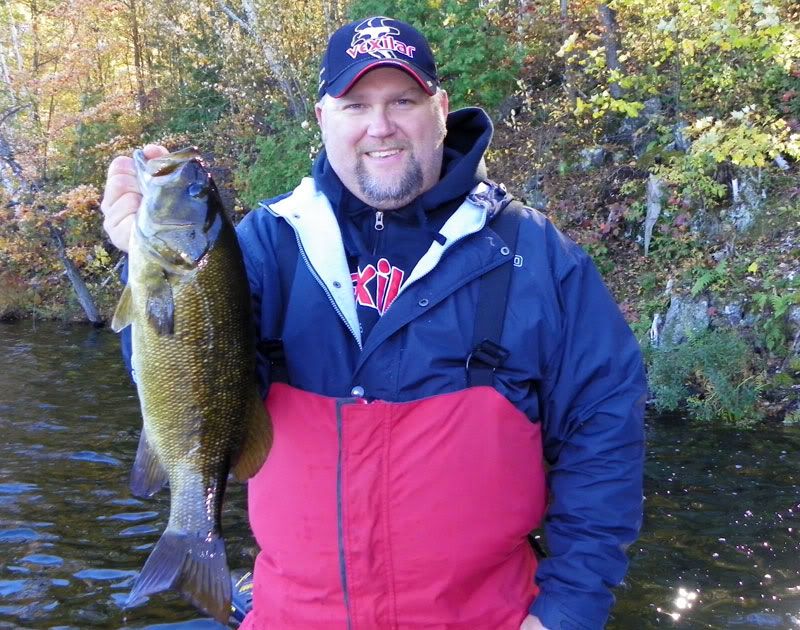 We made the switch over to Smallie water as they seemed to be active.  We found a real sweet spot.  What we deemed an "extension" off of a point.  The underwater point was 22 feet deep on top with a sliding edge down to 33 off of each edge.  The Lowrance was lit up.
We marked big schools on bottom, they were what we hoped they were.  Some nice Jumbo's.  They fell to Drop Shotted Gulp.
At one point while netting Tim's Smallie, Phil announces he needed the net as well.  Netman for the double.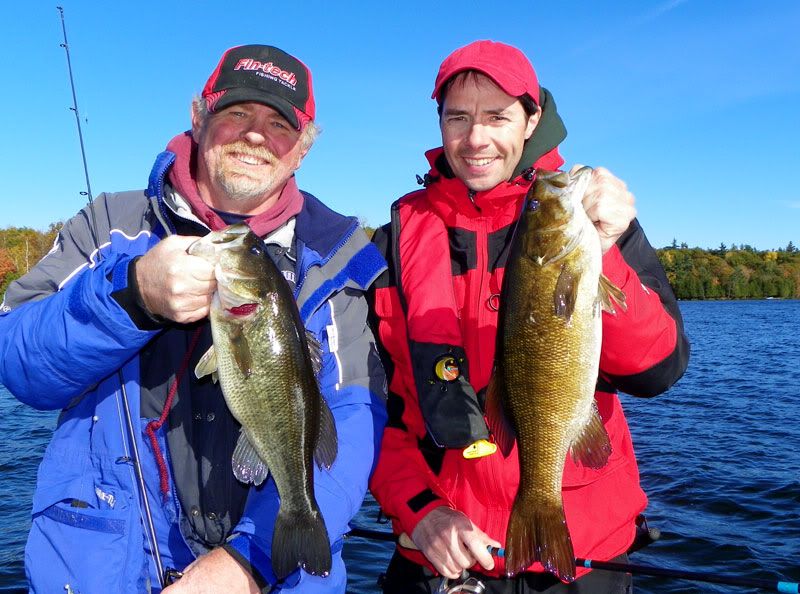 Tim banged off the best fish of the day at 4 lbs 8oz's.  A real Fall fatty.
Phil and Tim did real well on the day.  Lots of nice chunk Smallies!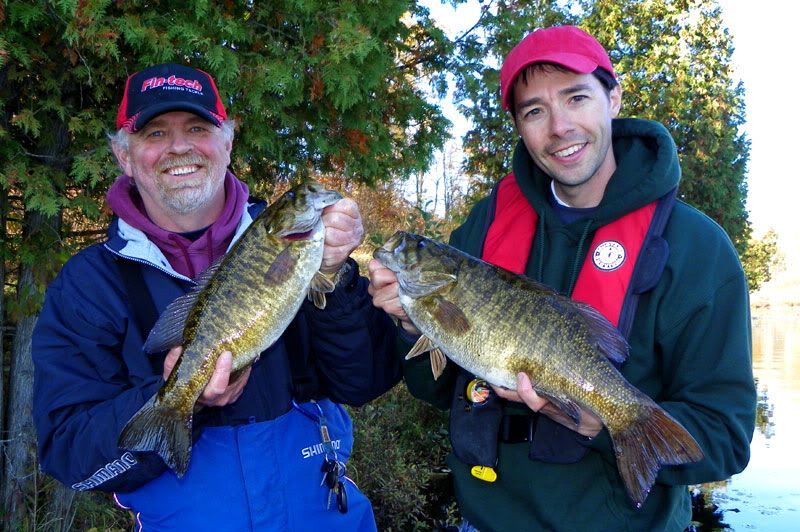 Despite the wind and the cold we had a great day.  Tube jigs and Bucktail jigs ruled the day.
The next day Phil and I took the day to head to one of the Rideau system lakes.  Again we decided to attempt to harass the Largies.  Man it was tough!
We plucked a few here and there but not at all what we envisioned.  After a few hours we decided to make a move to a few humps noted on the Navionics Chart.  That proved fruitless as well.  We began to get a bit discouraged.
We decided to spend the last hour exploring a bit in order to keep an eye out for areas that we should re-visit next summer.  Phil flipped his jig under some floating mat and set the hook hard.  Our run of a 4 plus pounder in the boat everyday this Fall continued, though this one was at the wire.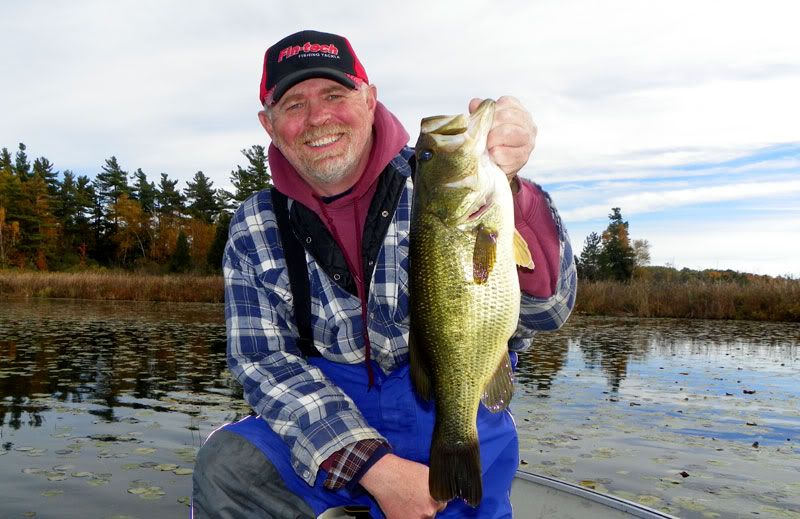 That will likely be it for me on the Largemouth hunt for the season.  Smallies on the docket for November and beyond.