This is my absolute favorite time of year.  That first day you get out in the boat in the Spring is tough to beat!
Being that our boat is only going to be "our" boat for a few more weeks I plan to enjoy it as much as I can before I hand it over to its new owner.  It will be a sad day when that day comes but the I think the first time we drop the Lund in the water we will be just fine.
I had some time this week to do some fishing in between doing some "homework" for my new job that I start next week.  Early spring time means only one thing to me, Crappie.  Not much beats watching that float drop!
Starting in the shallow back of one of the Rideau Lakes we found some warmer water which is a magnet to spring slabs.  My float would drop and I kept missing the fish.  After three attempts at that I remembered I had used this setup during an "on the tank" seminar at the Sportsman Show and had bent down the hook!  Wow, not a great start!
My buddy Rob had never really fished Crappie other than through the ice and he was lovin' it.
One thing about Crappie fishing is the odd incidental that is always interesting with the lighter tackle.  I love Bowfin!  They are just a mean lookin' fish with lots of attitude.  Lucked into two of them today.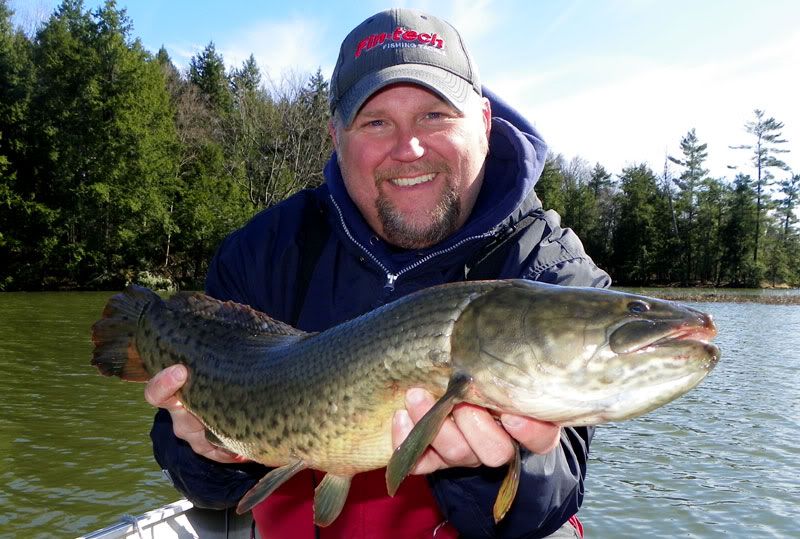 Even though she was an out of season Largemouth, she hung around in my hand long enough for this picture.  Wow.  See ya in season I hope.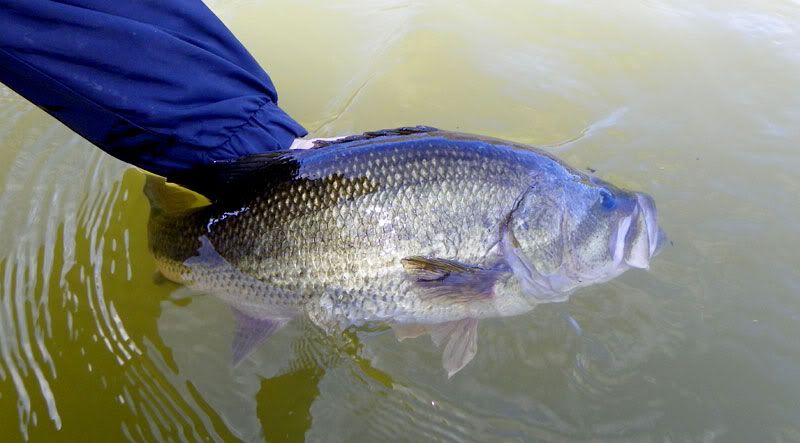 All in all it was a great day on the water.  Water temps ranged from 45 degrees in the main basins to 57 in the shallows.  We landed nearly 60 Crappie but mostly smaller bucks.  A few more days of warm weather will have the ladies on the scene.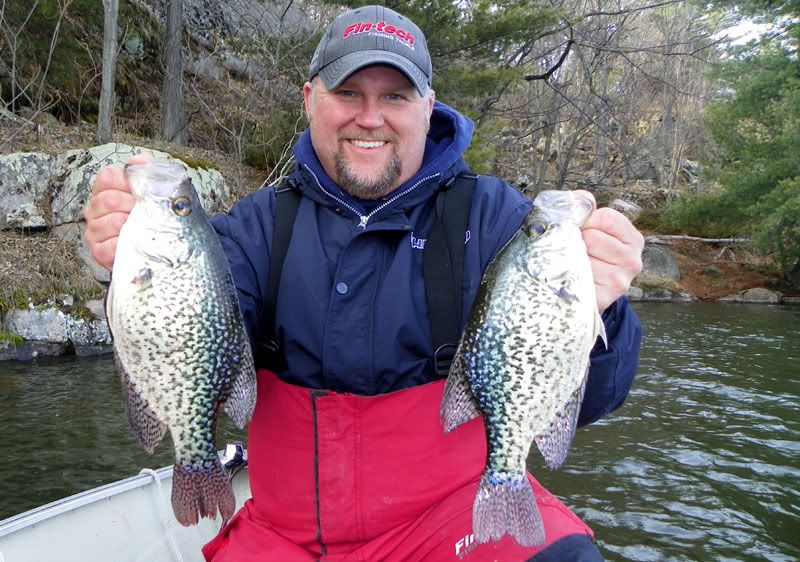 A highlight/lowlight of the day was seeing this awesome Blue Heron struggling to fly.  We saw him in the distance trying to take off but couldn't.  We decided to go in for a closer look, his foot was in a muskrat trap! Rob and I figured we were his only hope.  We slid over to him and while Rob held the net over him so he couldn't get at me with that big beak I managed to get him free.  They are awesome birds to see that close.  Once freed he moved off about 20 feet and while Rob was snapping pics he turned, looked at us and made these grunting sounds.  It was almost like he was thanking us.  It was bizarre.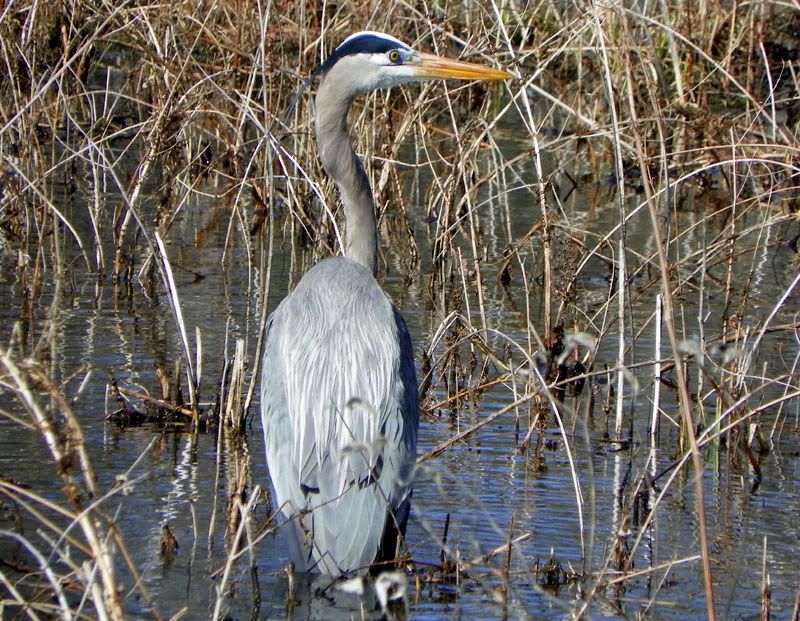 While at the Carp Show I was urged by one of our readers to show exactly what we used that day on the water.  I had not really considered that before but I really liked that idea.  Thanks Norm.
Today's Tackle…..
6′ G Loomis Frontier Light rod with a Shimano Stradic 1000.
6 Pound test mono to a slip float with a 1/16th oz jig head with a Gulp Grub.