Today was the day!  Birdee and I decided to stay local with the new ride and see if we could find some Panfish to play with in the few hours we had planned to stay out.  We pulled from our place around 9:30 and were launched by 10:30 after a few stops along the way.  The Equinox has been a decent vehicle but this really is a big boat and the Nox while up to the task needs to be replaced.  Stay tuned on that!
Birdee backed me in and the Merc fired right up.  Birdee tip-toed her way down the concrete and made it aboard.  Had to snap a pic on the way out.
First thoughts right out of the gate on the new ride is how spacious it is.  Loads of space and storage.  We slid out under the bridge and I let it howl.  Birdee was wishing we had a dual console as she forgot her sunglasses in the truck.  Super smooth stable ride in the building one foot of chop.
We tucked into one of the creeks to check things out.  I'd heard rumours of the Crappie being beat up badly by a few visitors to the area this week.  That seemed to be true.  We found a few schools of active big Bluegills and Pumpkinseeds.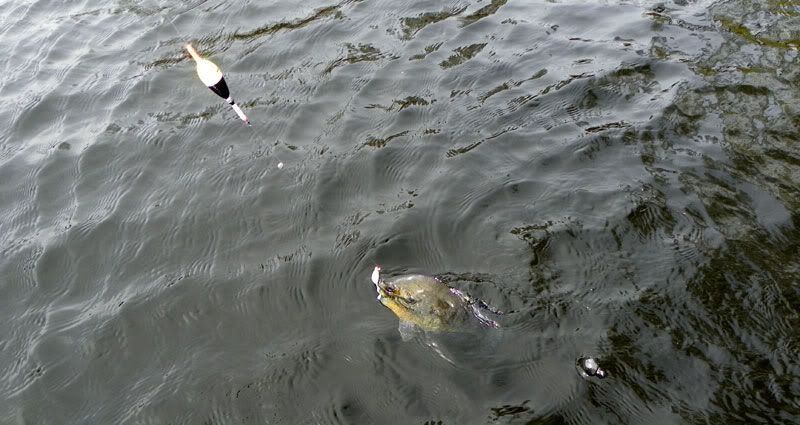 Some nice Shellcrackers today!
This one impressed me at just under 10 inches.
Had a blast today with these pesky little buggers.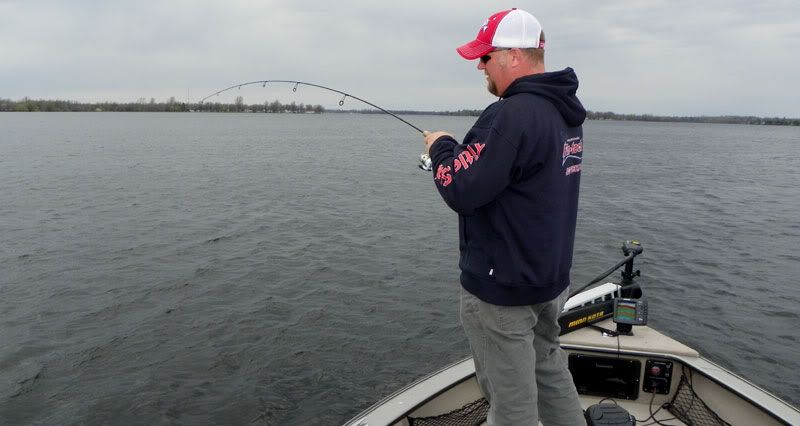 Fun day with Birdee on board, she loves the boat as it didn't take her too long to find the radio!  She was very pleased with herself as she was the first of us to put a fish in the new boat!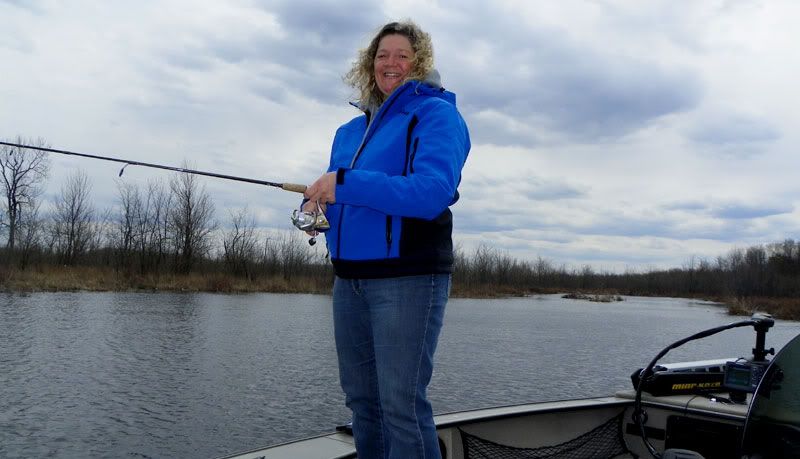 As a sidenote, Birdee and I announced to our family and friends this week that we plan to finally tie the knot this summer.  I guess all it took was a new boat to push her over the edge!  Good times ahead, on and off the water…….