Very few things on ice get as excited as a hot Crappie bite.  They are tough to lock down but when you do get on them it's some of the best action you can have on the ice.
They have to be the moodiest fish there is.  Some nights they are smashing baits, the next without a spring bobber you'd never know you had a bite.  Frustrating at times I'll say!
Best bait by far for me this winter has been the Tungsten Marmooska.  I've been tipping it with either Maggots or worms, yes nightcrawlers.  Going to the crawler has really helped with the evening bite.
Lately the bite has been good.  I've spent a few nights out with different buddies.  Who doesn't like a feed of Crappie???
Jean-Marc enjoyed a fine snack!
Birdee, despite her hand surgery made it out for a bit one night…
My buddy Grant and I joined Yan over on the Quebec side one morning. Insanity.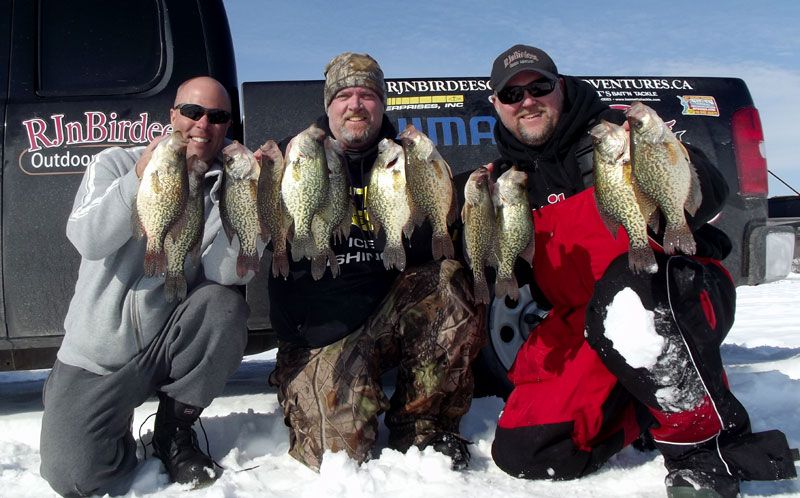 Those Crappies wore me out!!!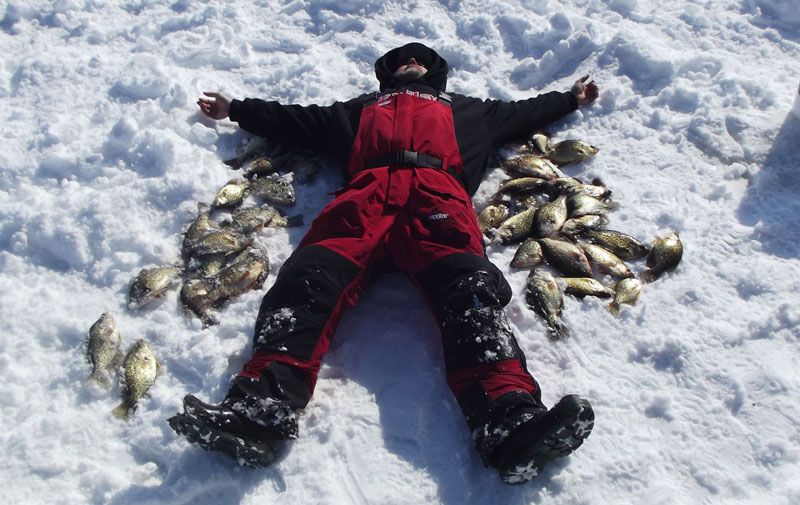 It's been an awesome stretch of fishing in Eastern Ontario.  More to come…….