Though I try to spend a few days on the ice each winter on the Laker hunt, this year it just didn't materialize as often as I'd like.  First trip was a few weeks back with a buddy, fishin' was tough though I did manage my first grey of the ice season.
The fish marked high on the Vexilar (15 feet down over 67 feet of water) and was an eager biter once presented with a swimbait.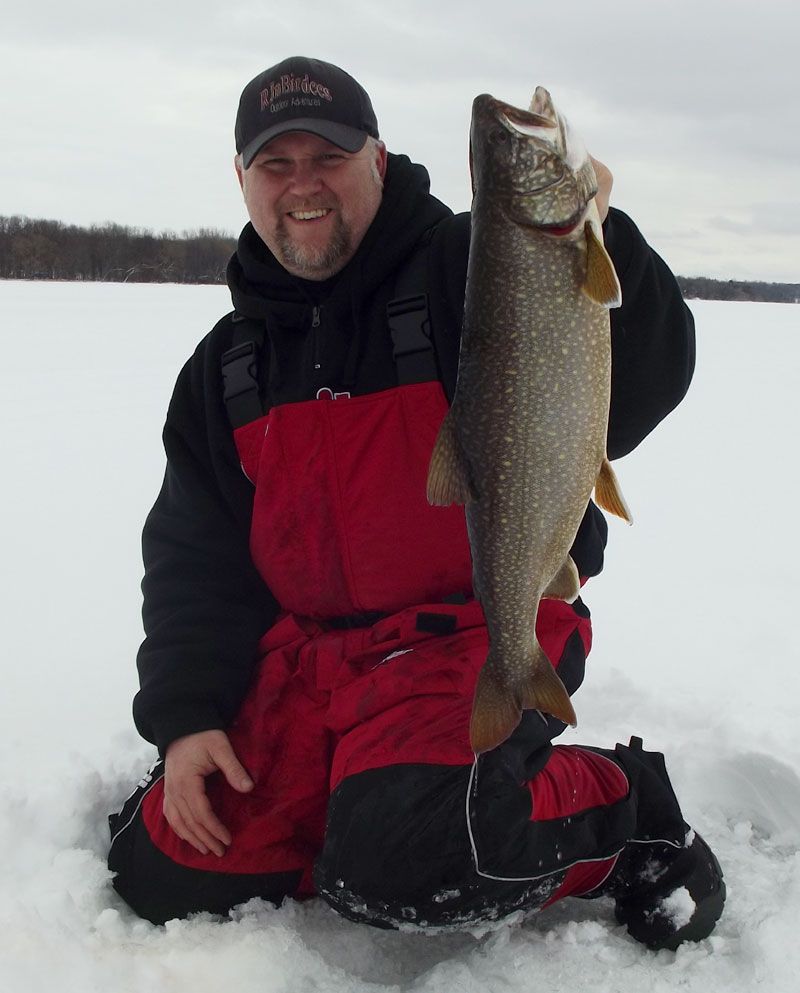 It was a few weeks before I made it back out on the hunt.  This day was a tricky one with a MAJOR cold snap upon us in mid March.  Things had warmed up but quickly turned frigid again that would prove to make the fish less than active.
Often the Vex would show fish on the chase but their effort level dwindled.   With few hook ups, I noticed a few fish moving around near bottom every now and then on the flasher.  I downsized and went down to a 1/16ths oz jigging spoon tipped with a night crawler.  Crawlers have become a real key to a few successful days on the ice this winter.  While fruitless jigging around near bottom for awhile I noticed a fish way up high on the Vex.  10 feet under me in 44 feet of water.
I quickly reeled up to it and it got crushed.  I knew I had my hands full as I only had my light Perch rod in my hand and 3 lb test.  Let the games begin.  14 minutes later she was topside for a photo….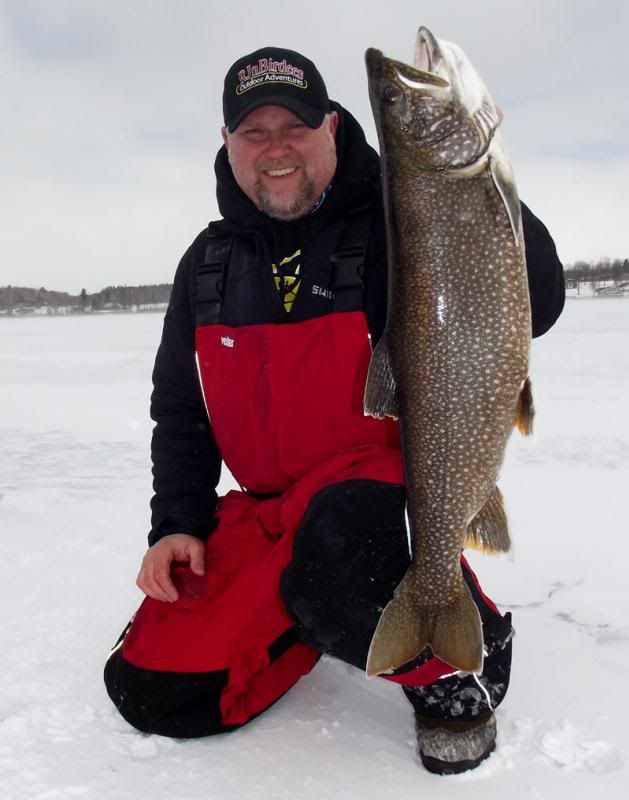 A few weeks left of ice season to go, time to get back out and top that one I hope!