When Charles Sim called and said the word "Quinte" I was in.  Reports were safe ice and fish being caught, it was a no brainer.
Leaving my place at 4:30 AM, arriving at ice side by 6:45 we were loaded up in no time.  Pretty simple setups.  Drill a few holes and setup camp.  We're setting up on a basin, the fish just roam and hopefully sooner or later swing by us.
Using various 3/4 oz jigging spoons tipped with 3 mud minnows they certainly grabbed the attention of the famous Quinte Gold.
Charles was up first…
I then picked up a perfect eater size around 19 inches.  Charles then whacked another good one.  No pic of that one alone but after he popped another we had to get this shot…
I popped another eater, as clearly I wasn't there for big fish but table fare.  YA RIGHT!
After a text from one of my buds telling him on the pattern that had developed fish size wise he said,  "Don't worry, you'll pull one out of your a$$.  You always do".  Not even 10 minutes later I was tangling with a solid chunk of Gold.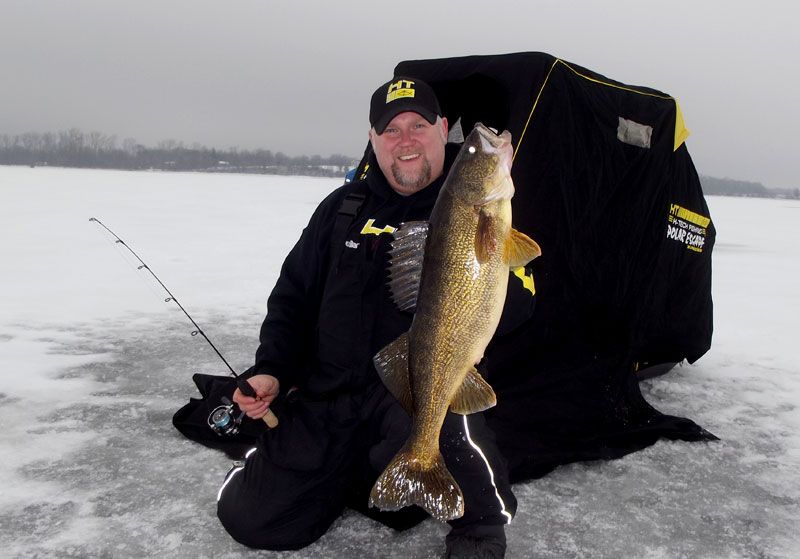 Rarely keep fish but these just looked too tasty not to invite to a Friday night fish fry!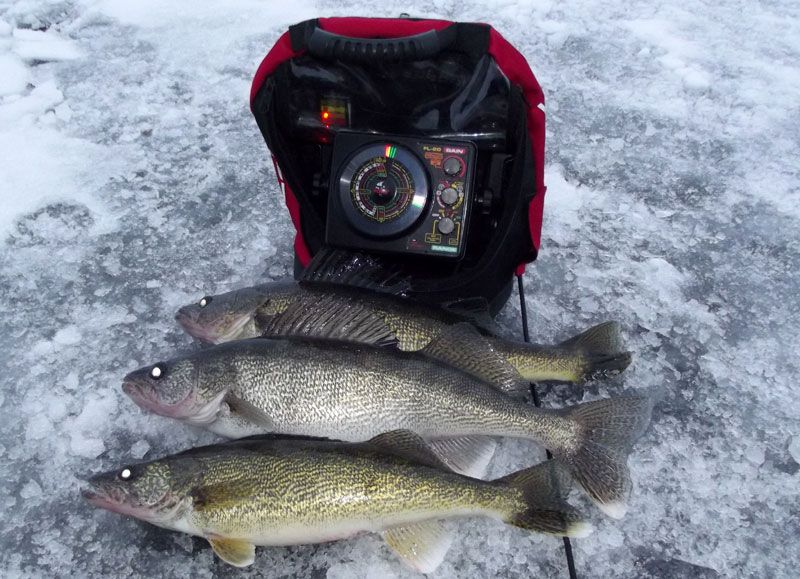 One last one for the road…
A great Bay on the Quinte with a good friend, tough to beat that!