In my opinion, Renegade Bass is the finest Bass fishing tournament trail there is in Canada.  Their professionalism, insistence on fish care and overall success draws the best in the country to come fish it.
With my work schedule making it impossible for me to fish the series I will always do my best to support them any way I can.  The Pro-Am affords me that chance.
Tournament prep is always fun, 2 hours later the Lund was ready…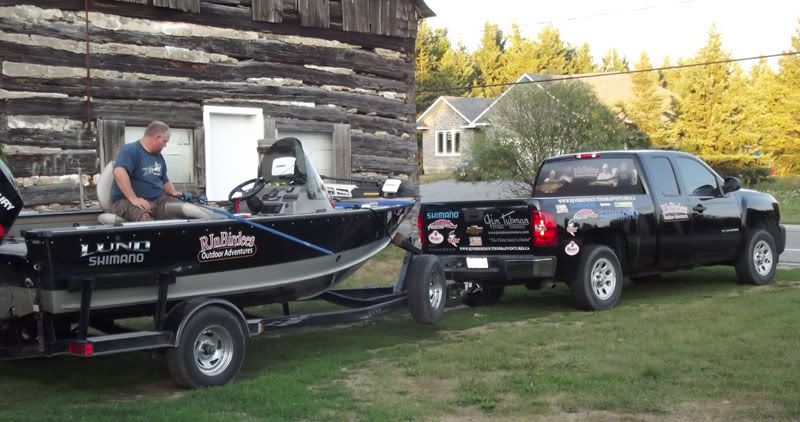 The Pro-Am is a pretty simple format.  Folks who want to give fishing a Bass tournament perhaps for their first time, those who would like to simply learn a few tricks from the tournament series regulars are able to sign up for a fee to join a "pro" aboard their boat for the day.  Rules are as if it was a regular Renegade event but the event ends at 2 PM instead of 4 PM.
This year my partner was Sean Ervin.  A younger fella just out of school from the Perth area.  He had fished a few tournaments in the past and was eager to get out for the day.
We spent some time before blast-off getting rigged up and chatting.  A few switch-ups to Sean's setup and we were ready to go.
The plan for the day was to fish the flats.  I had been on the lake guiding a few days prior and found fish to be holding deeper than traditional areas for the Mississippi Lake.  Keying in on structure way off shore was the ticket to finding fish.
Cranks, Senkos and Title Shotted Double Wide Beavers were the mainstays in our presentation.
The first flat we ran to was slow going.  Guys were around and catching a few smaller fish, I decided to get us on the move fairly quick from that area.  Our second spot, yielded us our limit within the hour.  Nothing to be proud of but 5 in the box.
We found one key piece of milfoil that at the end of the day gave us 4 of our 5 fish we weighed in.  It took repeated visits to it to get it to produce but each visit it did.
Our day came to a close and we made the run back to the dock to weigh-in.  I figured we had near 14 lbs, which in contrast to the 19 lbs I found last year to win this event I didn't think we had a sniff to come close to winning.  While drifting listening to weights we could hear Big Jim announcing weights of other teams.  We got a kick out of that together.  "We got those guys beat", as we'd hear their weight.  Less and less teams left to weigh in, so we bagged ours up.
While in line we knew the lead was 13.83.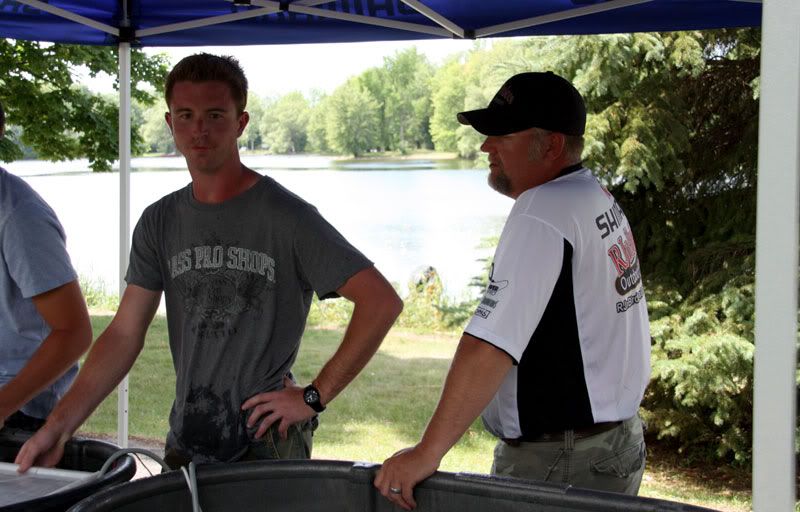 Sean took our fish up to see where we sat.  The scales don't lie…
So close.  .006 of a pound!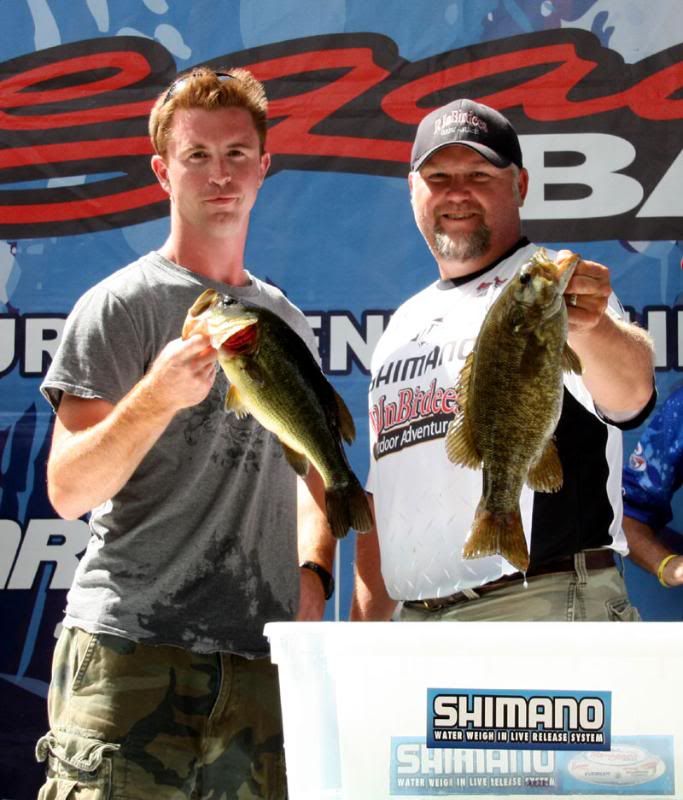 Sean made off with some loot and I was handed an envelope that Birdee quickly decided was hers..haha!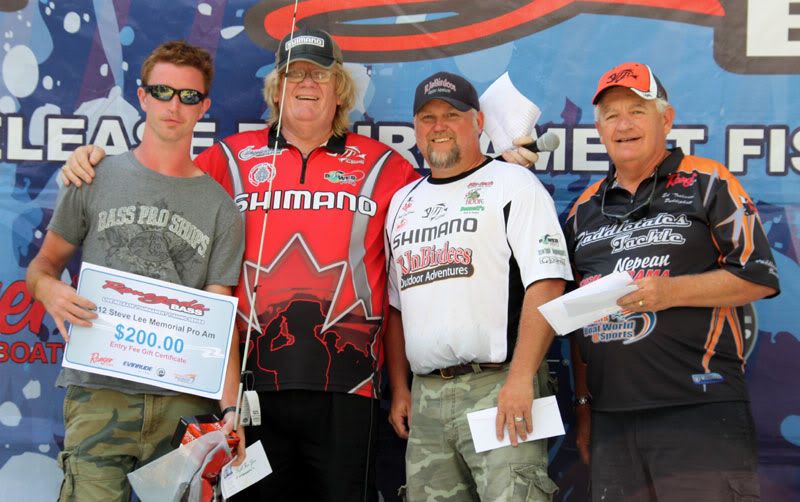 The Pro-Am is an event I will always fish if I can, it's a great experience for everyone involved.  I did learn something this day myself, something I never thought could happen.
A Sens fan and a Leafs fan can share a boat all day and both come back to shore safely!