With the weather forecast in Eastern Ontario calling for an all day rain my old buddy Phil and I decided our best approach would be a Carp day on the St. Lawrence River.  While it was still to rain heavy down that way we could at least be tucked under our umbrellas and comfortable.
A few phone calls were made and the reports were bleak.  Ultra-slow fishing was the feeling we were getting but we decided to give it a go anyways.
Well the reports were bang on.  After setting up at 7:30, we didn't get our first run until 1:30.  In the downtime I snuck in a nice nap, and some tasty burgers that Phil fetched from the local pub.  Despite the slow fishing it's always fun on the bank to kick back and relax.
Yes we did catch a fish!
A nice Chunky Lady graced us, certainly no St. Lawrence giant but when you are staring a skunk in the face it felt good!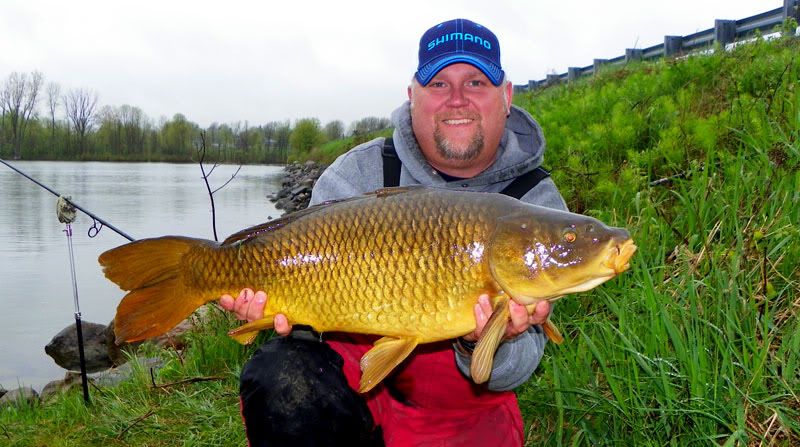 Water temps are still in the low 50's on the Larry and things don't pick up feeding wise until the mid to high 50's so we've got a bit to go yet.  When it does, I'll be there!