I'm often asked if the higher price tag that comes along with Tungsten jigs is worth it.  My answer is pretty straightforward, YES!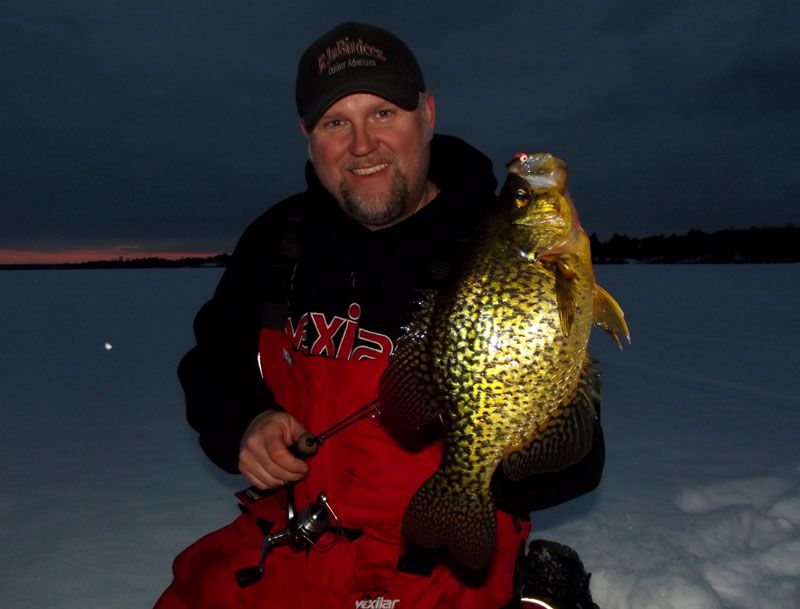 Why?
Tungsten is as much as 70% heavier than traditional lead.  What does that mean to you while fishing?
1. It means you can fish a smaller jig that will fish "heavy" when fish get finicky.  During the winter doldrums we all know fish are a little less eager to bite and a smaller presentation is often the key to putting a successful day together.
2. When the fish aren't particularly finicky hopping up a size will get that bait quickly right back into that school that is sitting under you.  Keeping that school activated under you is the key to plucking 6 or 8 out of the school versus only a few.
3.  The heavier jig will punch thru standing weeds that you may encounter in some holes you've punched.  It can also get thru that annoying bit of slush that can remain in holes after augering.
Those 3 reasons alone were plenty for me to make the change to full time Tungsten.  The HT Marmooska and Alien jigs have been awesome for me on all Panfish for 2 years.
A selection of HT Tungsten jigs….small but fish "heavy"!
You'll notice in most photos I'm using the Marmooska.  At all times I have at least 2 tied on different rods.  I always tip it with some type of "meat".  Maggots, Spikes or even crawlers grace it depending on bait availability.
Give Tungsten jigs a look this winter, I think you'll be pleasantly surprised with the advantages!  I have been!