Ah…Fall is in the air.  All the local tournament series are done for the year, the silly season is upon us.  Diehards don't want to put their boats just yet, and truth to be told some of the best fishing of the year is now.
A simple question posed on Facebook one evening led us to believe we could pull off this style of tournament with the amount of interest shown.  Pick a date and get down to work promoting, preparing and planning.
It came together real quick.  The response of teams signing up was swift.  We set the field to 50 teams max.  In the end we had 48 boats join us on Big Rideau Lake out of Rideau Ferry Marina.
We had an awesome crew to help us out.  Friends of ours, Wally, Grant and Sherry were a big part of the smoothness as the day wore on.  From morning blastoff to pulling the boats out, no issues.  Phew!
The weather in the morning was great, got lucky really.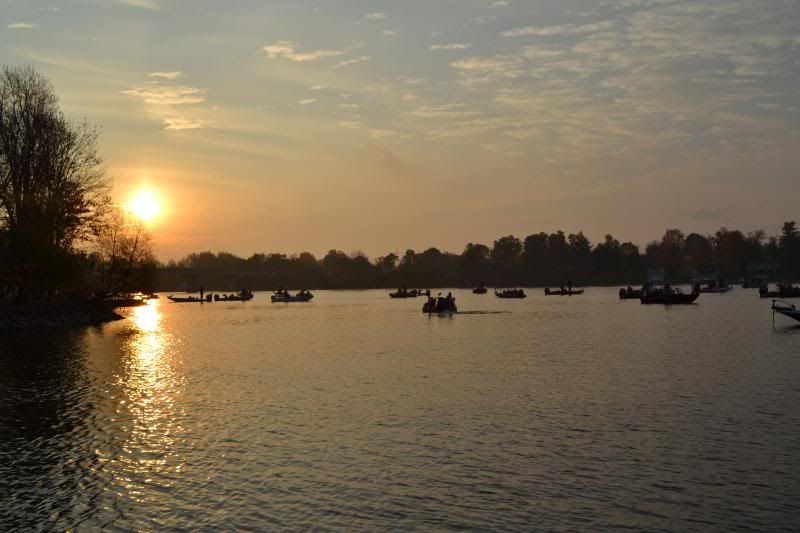 Blastoff went as smooth as possible.   A Megaphone next year maybe, not sure the locals will enjoy hearing me count to 50 at 8AM though.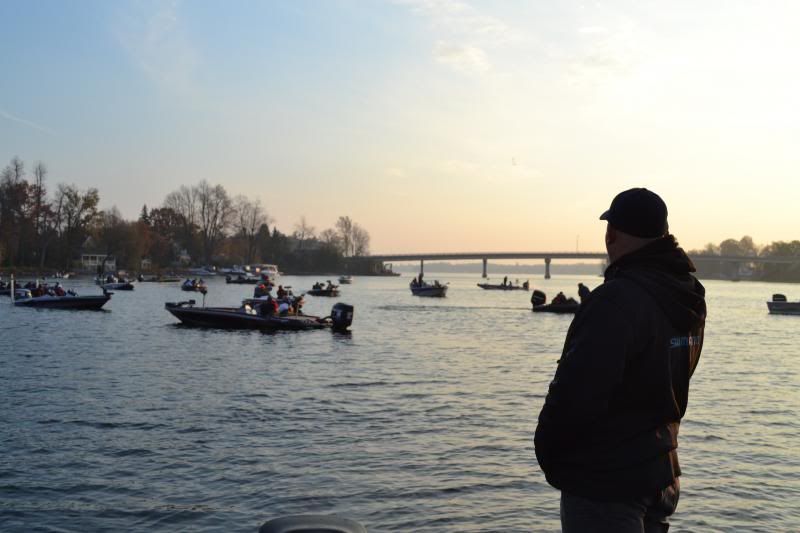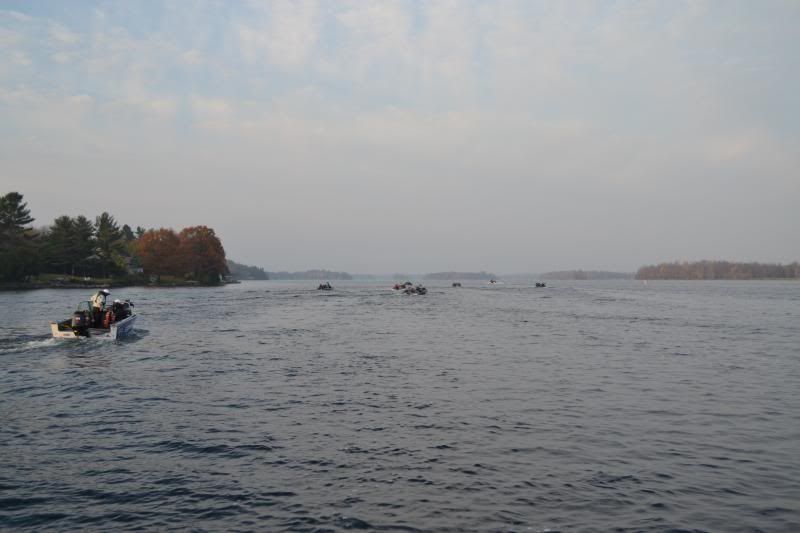 The text message updates were a big hit with the teams as they didn't have to run back to see what the weights for each hour were.  Still always some chatter just outside the commitment line!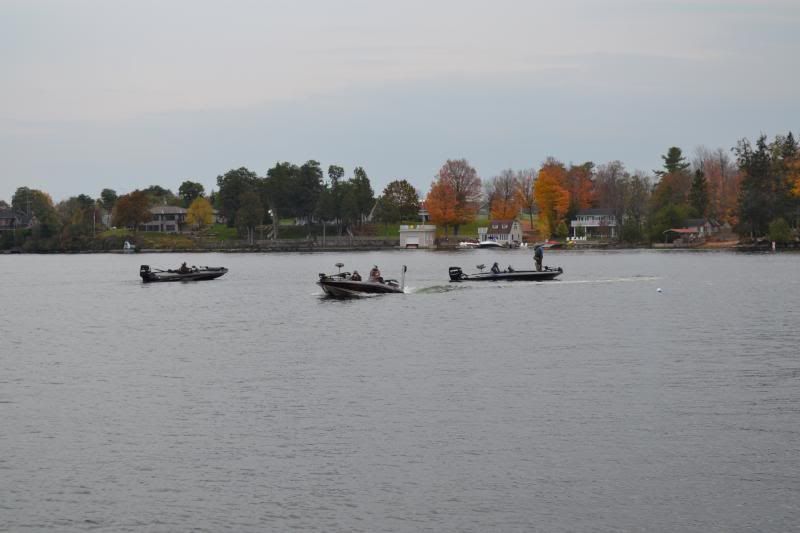 First hour was won by Eric Pruys and Claude Lefebvre with a 5.16 Largie.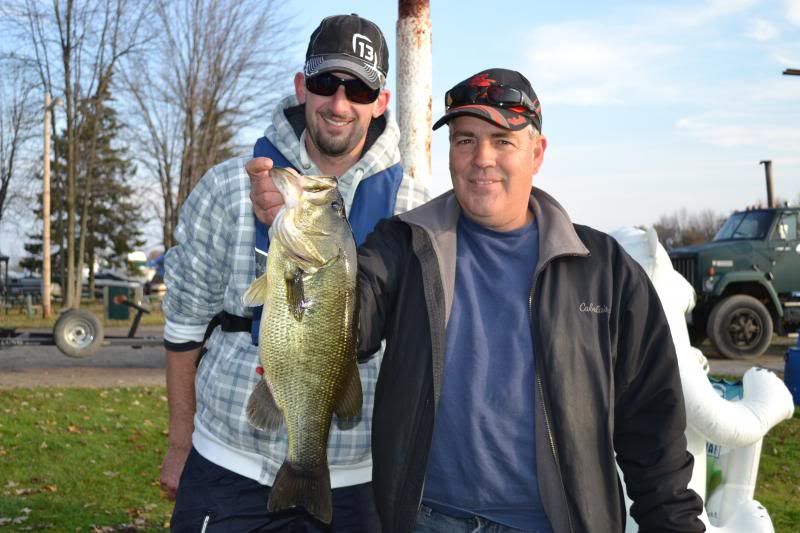 Second hour was won by Dan Faubert and Joanne Bisson with a 4.02..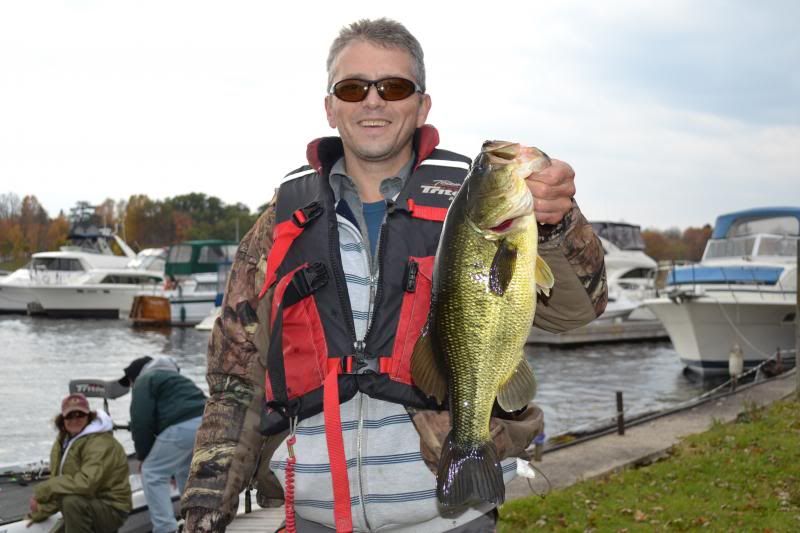 Third Hour was won by Charles Sim and Matt Rushton with a 4.82 Smallie…
Fourth hour was won by Brandun Sheard and Ryan Wells with a 4.48 Smallie…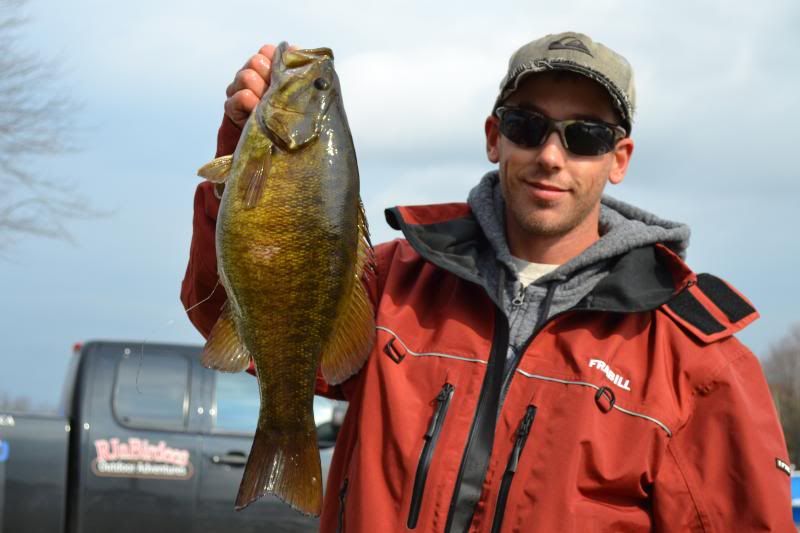 Fifth hour was won by Chris Patacairk and Jamie Hearty with a 4.34 Largie…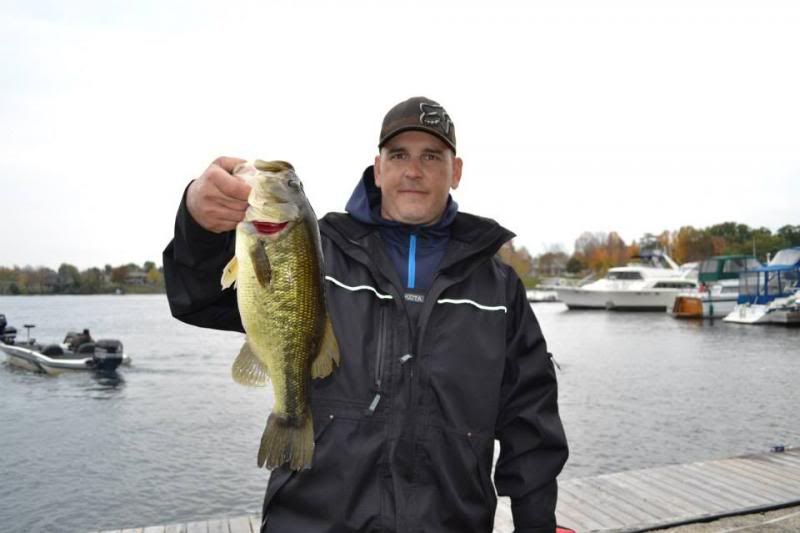 Sixth hour was won by Sam Lauzon and Kevin Lascelle with a 4.50 Largie…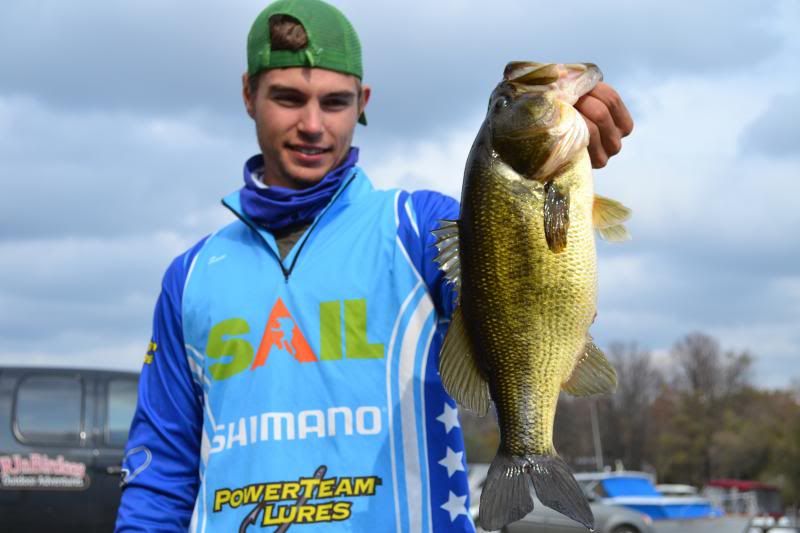 Hour seven was won by Bill Chambers (all the way from North Bay) and Steve Henninge with a 4.74 Largie…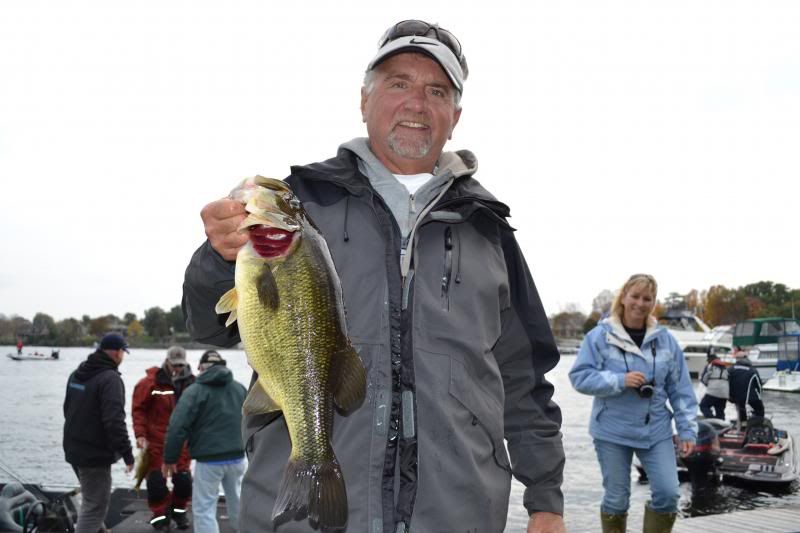 Who doesn't like CASH?!?!?!?!?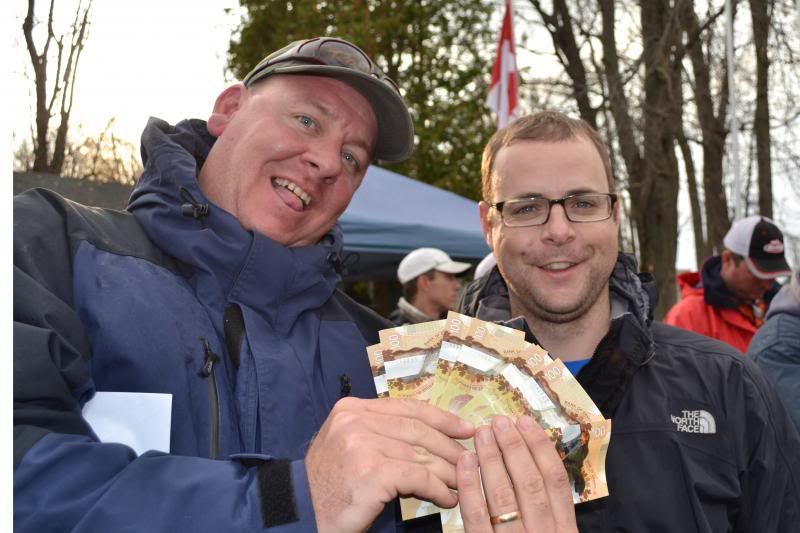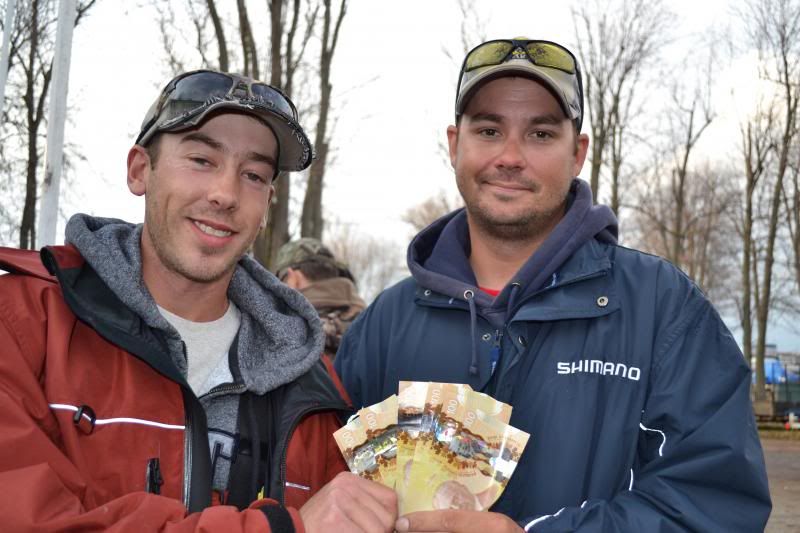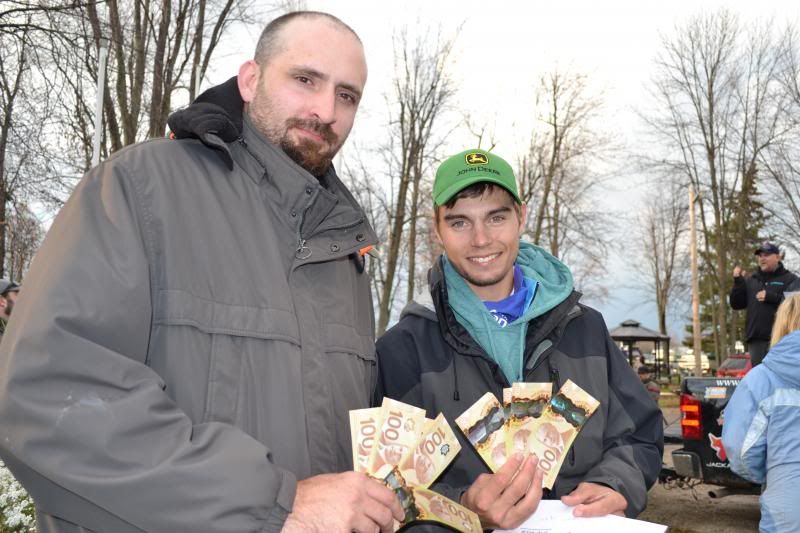 HUGE thanks to Pirate Cove Marina, Pro Oil Change in Brockville and SHIMANO Canada for providing additional prizes!
The Megabucks Crew!
Feedback and reviews have been all positive, so ya know what that means?
See ya in the Fall of 2014 for BIG BASS Megabucks!