When Capt. Mike called me in December to see if I was interested in buying his Lund my head started spinning.  Birdee and I talked about it briefly and decided while in Cuba we would jump at the opportunity!
It was an easy call for me, not only was the price great but I had just recently fished out of it on my recent trip to Georgian Bay.  As a teaser, my buddy Tim Allard sent me this photo to stare at for the past 4 months!
As spring became closer a tighter gameplan came together as to how we'd go about heading up to pick up the boat.  Ol' reliable Phil wanted in on the action and offered to drive up with his truck to get it with me.  Awesome gesture!  Once that plan was in place, Birdee decided that her and Ariel wanted to come along as well.  No problem ladies!
Birdee and Ariel decided to bring along the portable DVD player so they could watch a few movies on the long trip.  I nearly spit my Diet Pepsi all over the dash when I looked back to see this.  Apparently they brought along a 3-D movie.
The whole trip was uneventful thankfully, other than terrible weather.  A round trip of nearly 17 hours.  It included a pitstop at BPS in Toronto and of course the regular Tim Horton's stops.  With the price of gas as high as 134.5 in Toronto instead of steaks we were relegated to….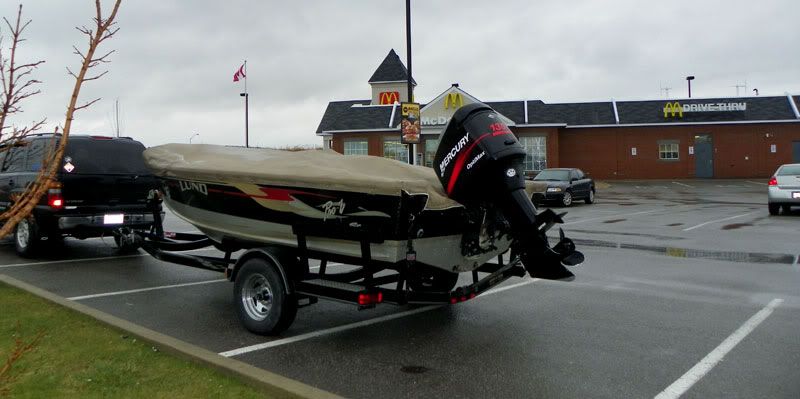 We slid her into the barn, uncovered her and hit the hay.  Long day! Snapped this pic before we headed in.
I started a new job on Sunday so I had not been back out to look at it since that night until tonight.  My immediate reaction tonight was, "Wow, this is a lot of boat".  My old one could fit inside it!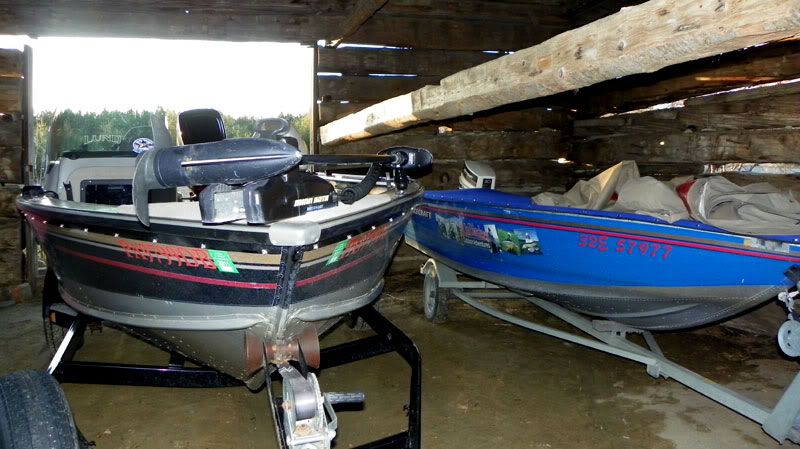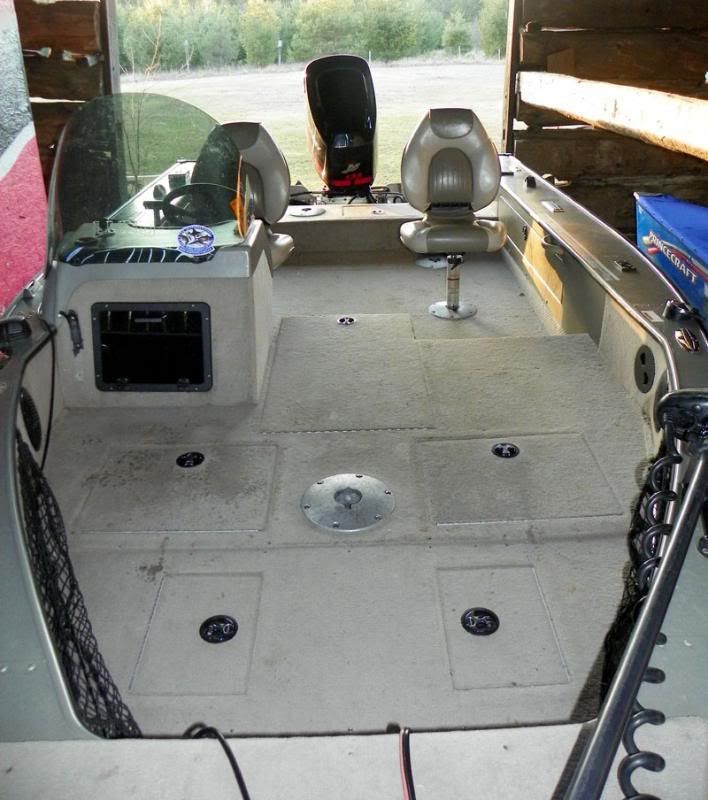 I'm really looking forward to getting it all rigged up with the new equipment we have coming for it.  Watch for a full rigging report in the near future!