What is becoming an annual trip has yet to disappoint. To me, it signifies the start of the open water season. This year I towed the Lund down without ever having it in the water! She performed like a rock star of course.
Along this year for the journey was my buddy Bill and driving up to meet us there from Pennsylvania Ryan. They'd both seen prior reports of past trips so their expectations were high! Also along side in their own boat was Dave and Andrew.
Bill and I left real early and fished the first day alone as Ryan had to work and would meet us after our day.
Greeted with temps in the low 50's I expected things to be decent. It always take a little figuring out what the fish are doing and how it was setup. This time was no different.
I knew what I wanted to throw, a lot. Crankbaits. For whatever reason we don't throw them much up here but down there for pre-spawn fish they are killer. I also planned on throwing a chatterbait a bunch, I am HOOKED on that bait. So versatile and flat out gets eaten.
We started in an area I had fished in the past and while pitching a chatterbait around some buckbrush I had slack knocked into my line. That favorite feeling was back! Big hookset and landed my first fish of the trip.
Hello Darlin.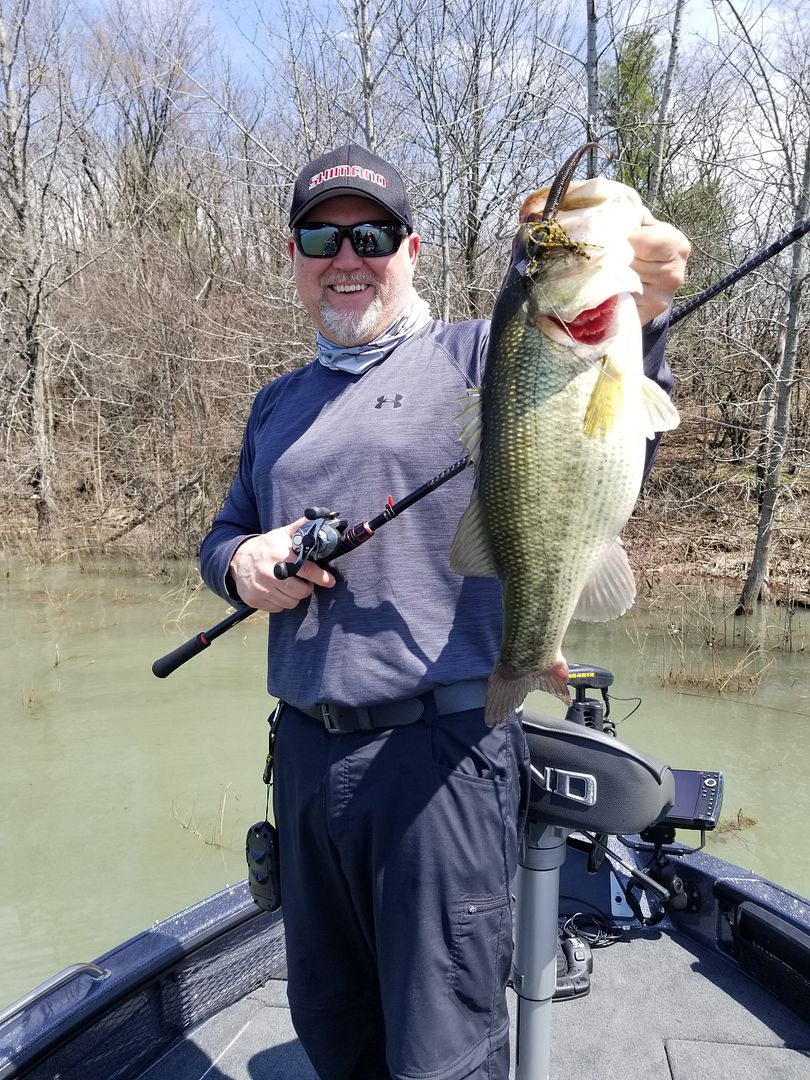 Bill and I went fish for fish that day with our best 5 going around 24 lbs. That is why we come here. SO fun.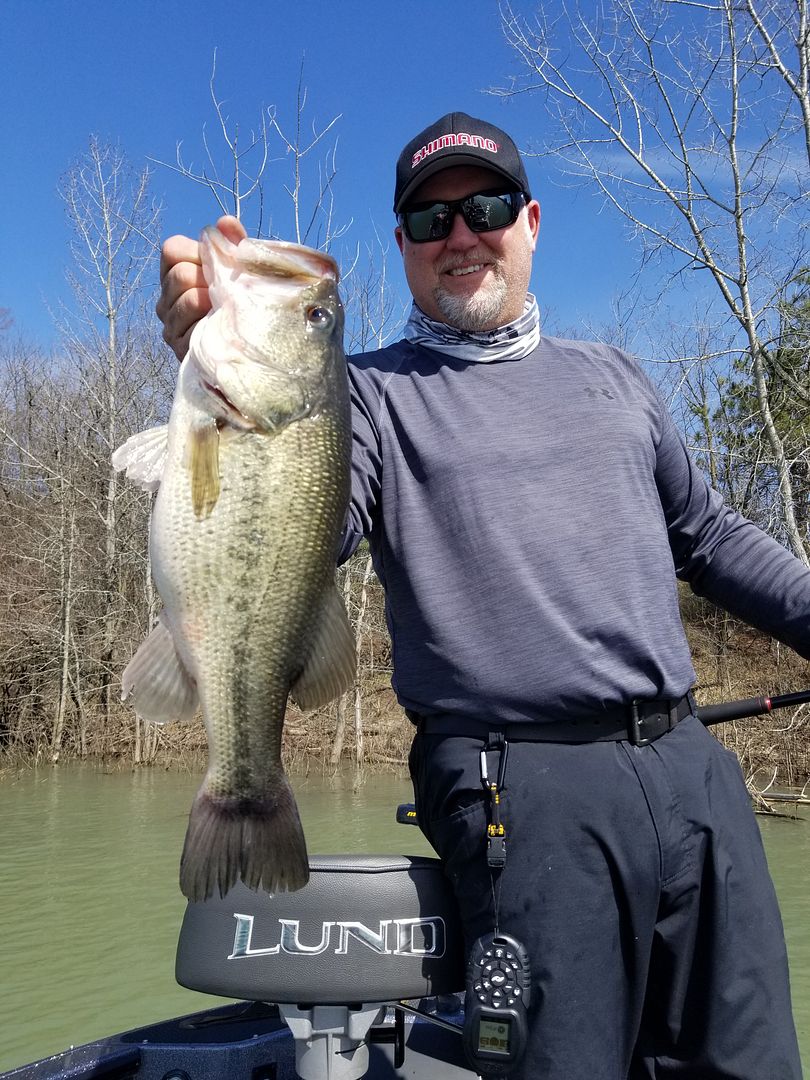 We met up with the boys back at the hotel and they had a similar type of day. Ryan arrived and we went out for dinner and enjoyed a few laughs retreating to watch the hockey game back at the room. The fishing is great but hanging with the boys talking fishing for hours is a blast.
The next day Ryan was fired up. He'd heard all about our day before and was up at 530. Grabbed a quick breaky and hit the lake. Little did he know when he made that first cast the kind of day he'd have.
His first cast…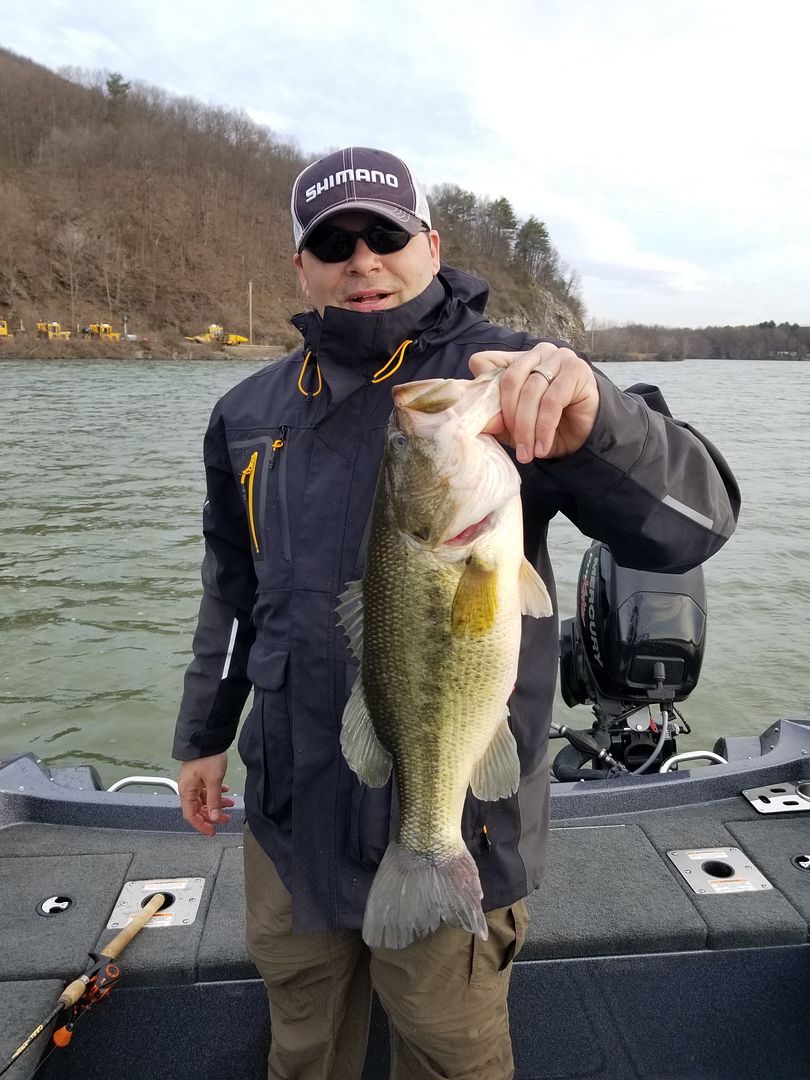 I was still throwing cranks and they were choking it. Bouncing it off something hard was the key to getting bit.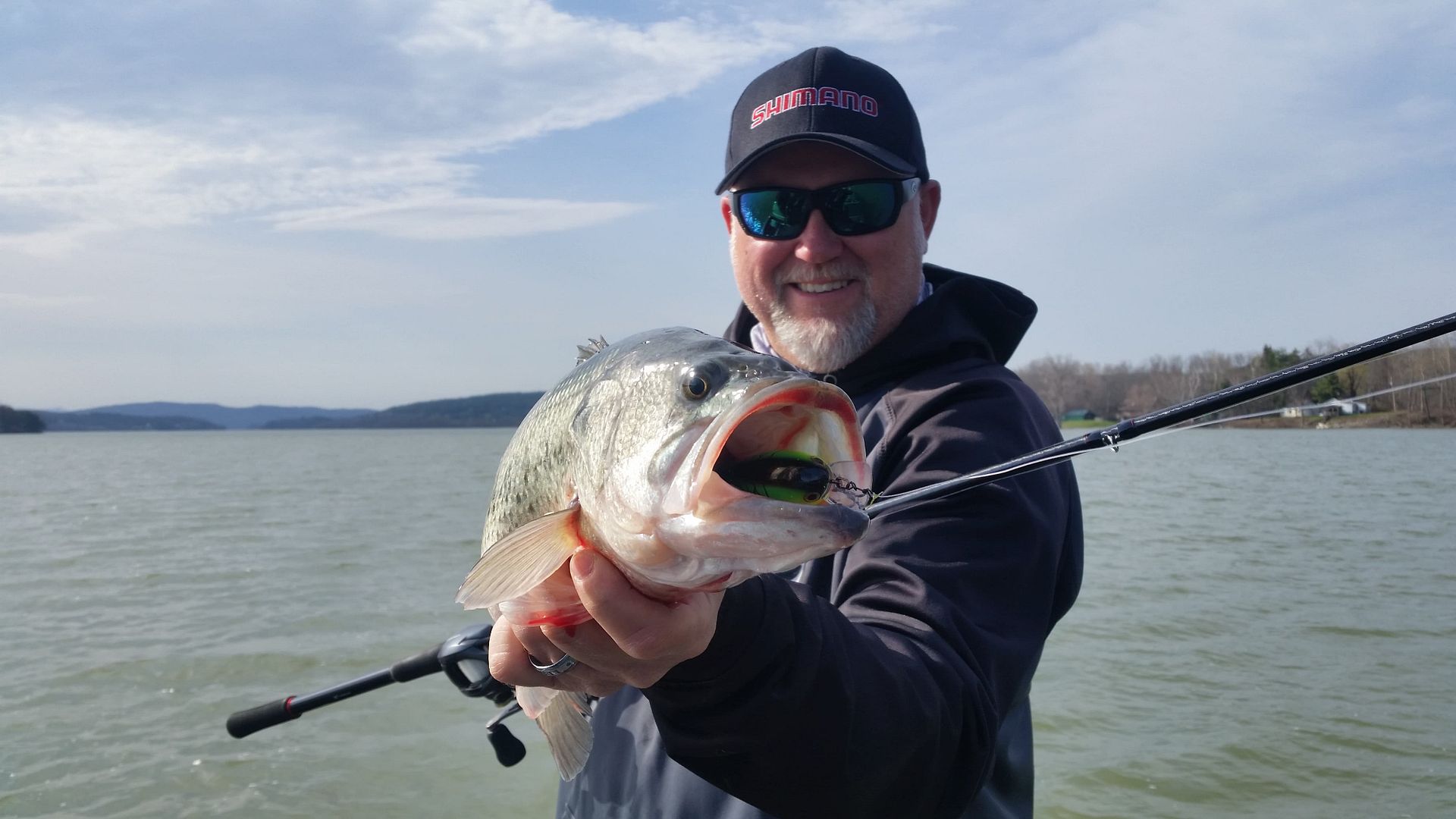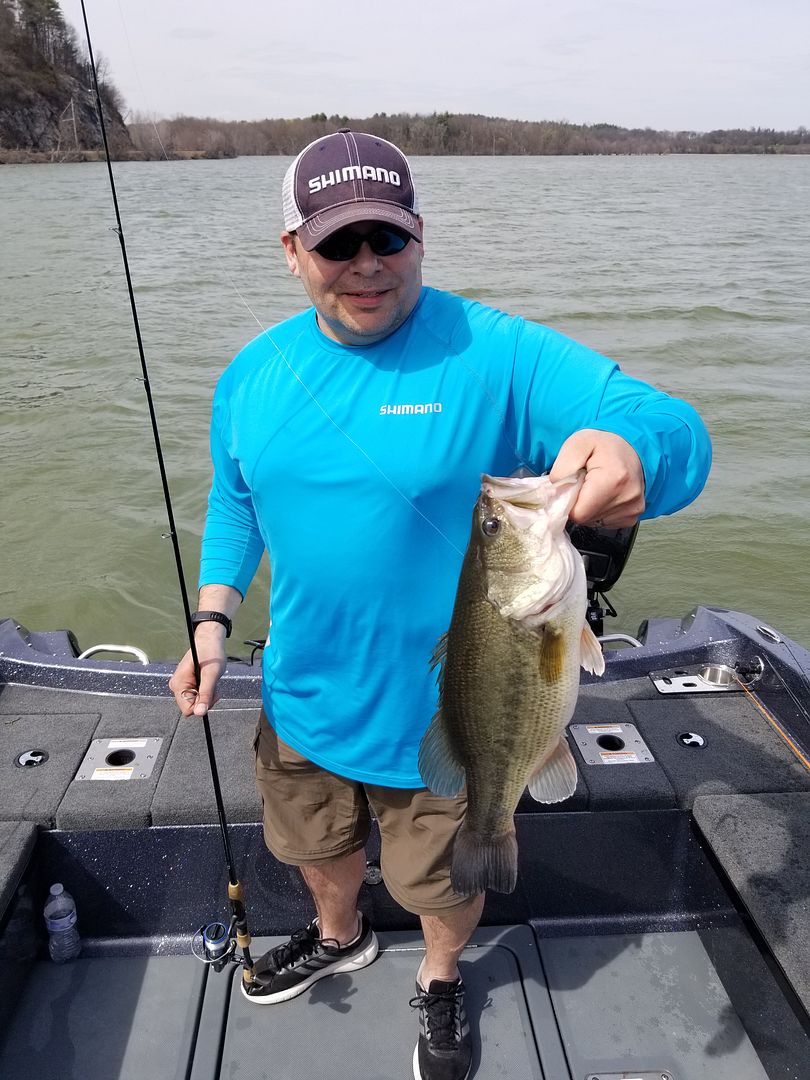 I love being around when someone pops a PB. We didn't weigh any fish but Ryan knows this is his best ever.
Bill was no slouch this day either landing this beauty.
What a hoot. Between us a legit 40 plus fish on the day with the best 5 over 20 again. Two delivered Mega Pizzas topped off a great day.
With plans to only fish the morning before heading home we didn't waste any time getting at them though it seemed to slow a bit. The Crank got it started.
Then the jerkbait fired up!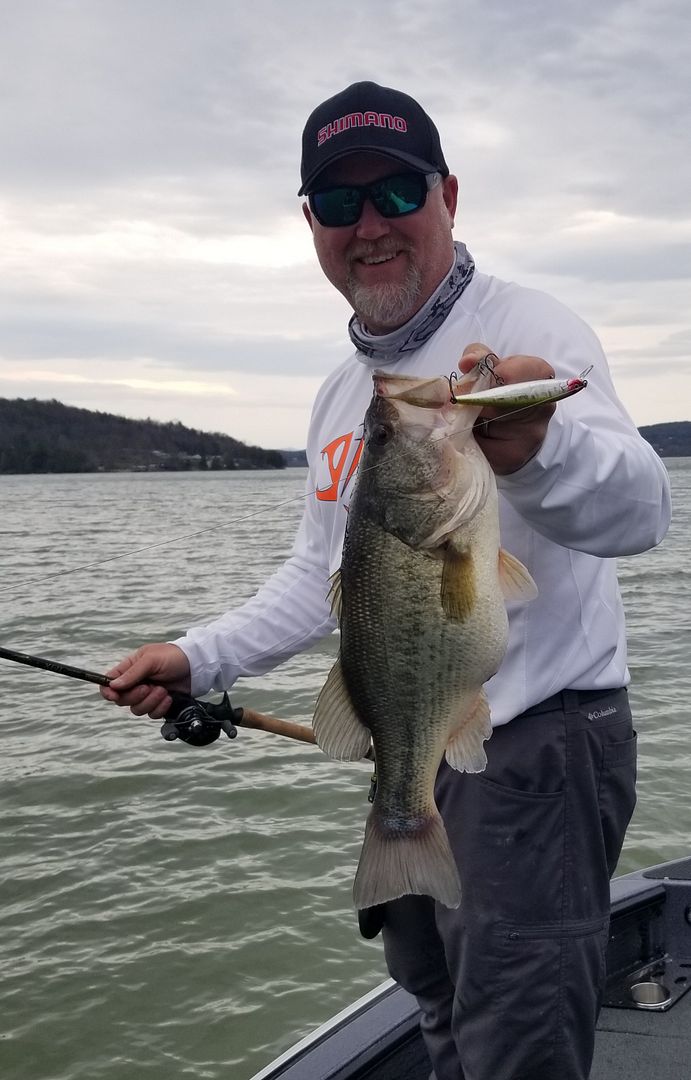 With impending weather headed our way we stuck it out for awhile. I was determined to get a bite along a new stretch and my perseverance paid off in the rain.
The weapons of Bass destruction. Top to bottom. Jackall Squad Minnow, Jackall Aska 70, Zman Chatterbait tipped with a Jackall Rhythm Wave and a Jackall MC60.
It was a great three days on the water, zero issues. Other than having to buy a net because I forgot to load one it was flawless until we were on the 401 and stuck for 4 hours with the highway being closed due to a fatal accident. Our delay pales in comparison to the bad day that fella had, no biggie.
Lake Champlain, see you in 2019.