My buddy Tim had to run some gear out to our place to store it for the winter so I figured there was no sense him driving out this far without us getting out to wet a line.  I did my best to get thru my days work but with the sun setting so early we only managed a bit more than an hours fishing.
Tim is a master with a bucktail hair jig.  He spanked the Largemouth bad!  On 5 consecutive casts he set the hook.  Unreal to watch.
A few minutes later a hookset resulted in this…
I loaded a propane lantern aboard the Lund which worked out great once darkness fell.  When darkness fell these fellas came out to play…
Sure was great to spend some action packed time on the water.  Lots of hooksets and some tasty morsels for the fryer another day…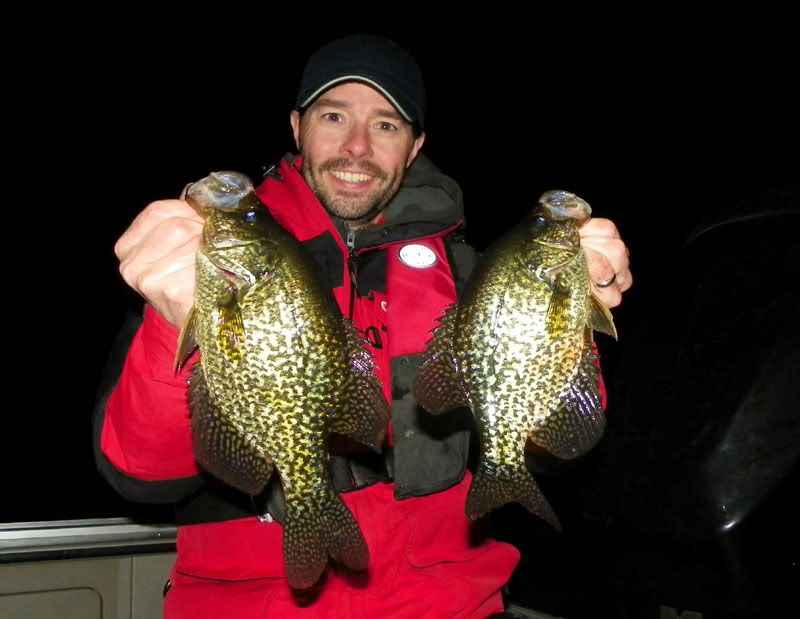 Great fun!