Ahhhh.  Summer is here!  With Musky and Bass seasons opening up and the Salmon really fired up on the Big Lake there were some awesome fish caught in June.  Very impressive fellas!
Jonathan Carroll, 50 1/2 inch Musky caught on a Super TopRaider.
Brad Ford with a 29 lb St. Lawrence River Carp.
Ben Beattie with a great walleye from the North caught on a 1/4oz jighead and minnow.
Elais Sprenger with a 31 pound Chinook Salmon taken on a Northern King Mag Glow Frog spoon.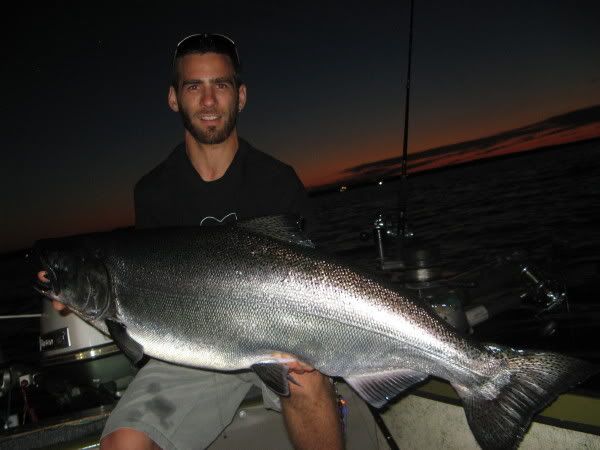 Justin Elia with a beautiful Atlantic Salmon from lake Ontario.  Caught on ProKing Spoon.
Thanks for letting me post all these together fellas! Awesome.