After the horrible winter we had that just never seemed to want to go away, Spring was in no hurry to arrive either.  We seemed to be stuck in a holding pattern for weeks when water temps just wouldn't warm enough to get things moving….
Once the weather did turn it was a Crappie Slay fest and man did it feel good!
Had many guests on board that just love watching that twitch of the line or for that float to drop….it's addicting after being cooped up in the house for weeks.
Big Jim and I spent a few afternoons on em.
Two inch tubes in various colors were the ticket.  Darker shades were better often.  Pink had its days too.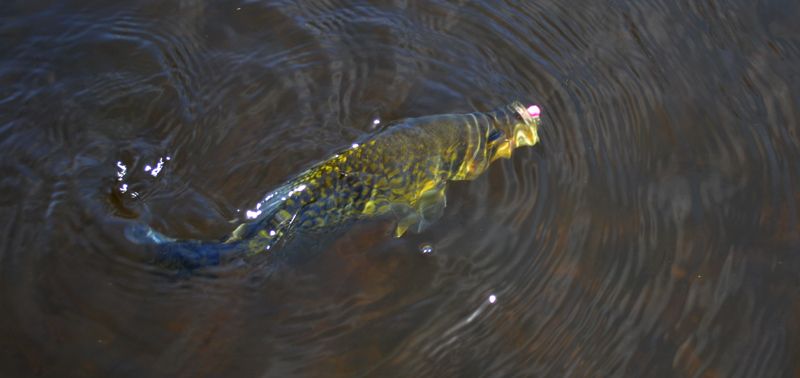 Finding warmer back bays was the key as normal.  Sometimes a temp change of 2 degrees was all it would take to stack them in those areas.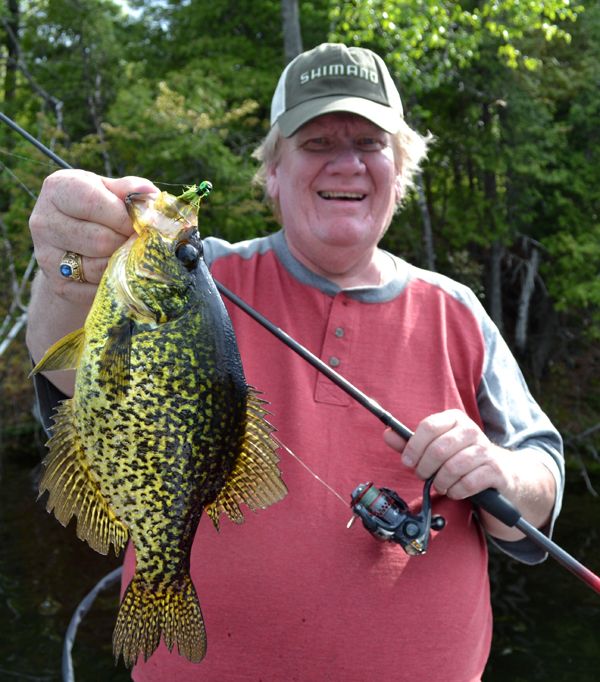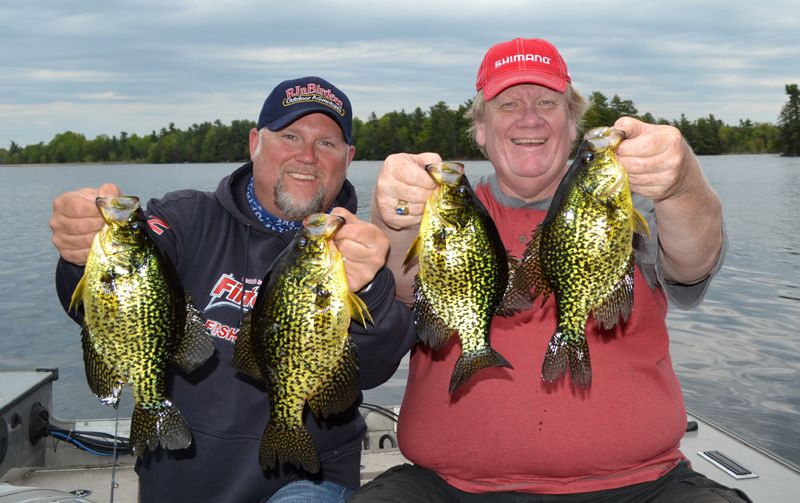 The best addition to my Crappie arsenal has been a GLoomis Trout Series rod, 6'7″ that allows me to make long casts with light baits and sensitivity that is second to none.
Put a cap on the Spring Crappie season with Tim Allard plunking around deep edges.  The fish were on their way to the depths that week and we found em just before their migration sent them into oblivion…lucky.
See you in the Fall you little devils!