Had my trusty ol fishing buddy Phil join me today for some Lake Trout jigging.  I missed out on Laker opener last weekend while we were on our Carpin'/Camping, so I was really looking forward to getting on the water this morning.
A 4:30AM departure time was agreed upon and after a pitstop at Tim's and dodging a big Buck on the road we slid the Princecraft off the trailer by 5:30.
While Phil reported how great the fishing was last weekend this morning was no mirror image of that action.  While we did put a few fish in the boat they were smaller fish and the search began.
This is what we stared at most of the morning.  Tough to understand how you aren't getting bit often with that screen.
With an 11am departure time pre-set as I had some work to do around the house this afternoon the pressure was on to put a decent fish in the boat.  The pressure to provide the faithful readers of the blog with some decent content is always on my mind!
10:45 and Phil rams the hook home.  I originally thought he was snagged, until I saw the big laker headshakes!  What has to be one of the best fights I have ever witnessed with the fish coming to the surface, seeing the net and then peeling off 130 feet of line back to bottom!  Phil played it like a pro and I slid the net under it.  Nice thick dark natural Laker from the depths!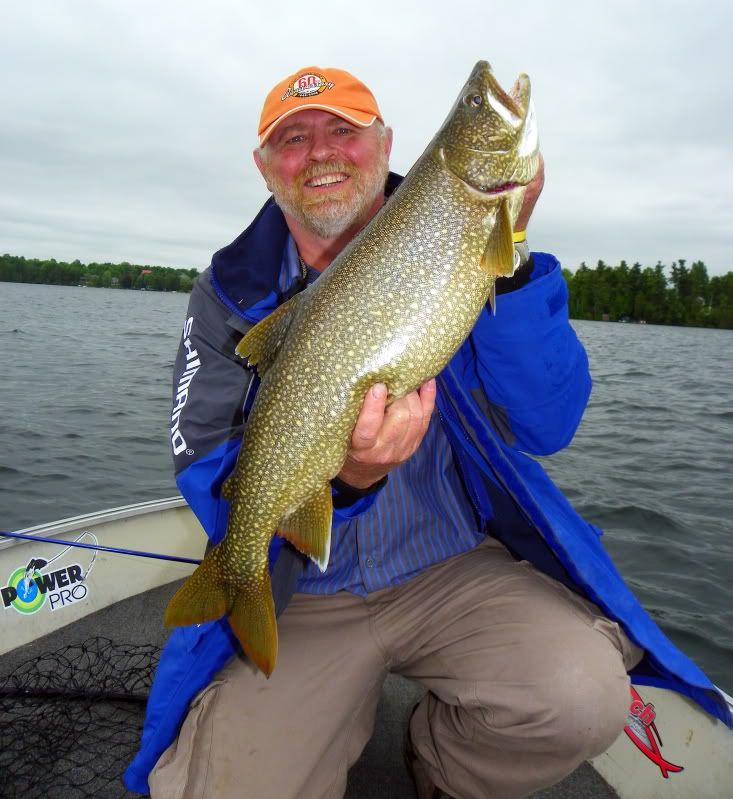 One bite, 2 happy fishin' buddies and a little something for you to all enjoy!