Just settling back in to some normalcy after the longest break I've taken in about 30 years…19 days off. It was nice to kick back for that time with friends and family in the sunny South.
First trip was to Cuba. Joining us this year on our annual trip was our regular travel partners Markus and his wife Alison. Ariel and her boyfriend Ben came along as well as Charles and his friend Jen. It was bound to be a great time with this crew and it lived up to it.
The weather was mint. 28 and sunny pretty much every day with little breeze. We did some fishing, snorkeling and lots of beach time. Perfect recipe for a vacation really.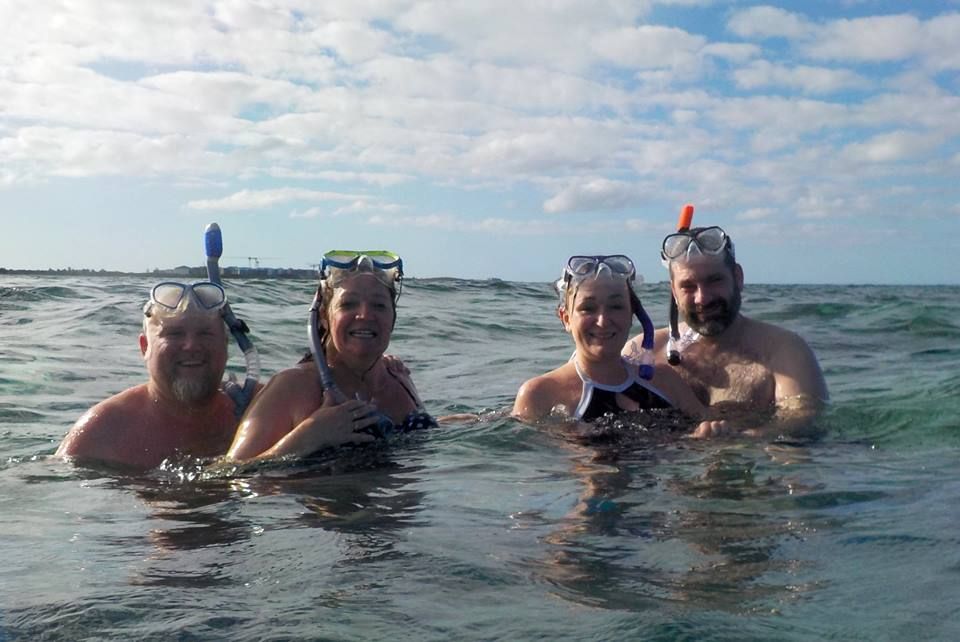 We fished the surf everyday and landed Grunts, Snappers, Needlefish, Pompano and other unknown stuff. Small tube jigs drifted over eel grass was the ticket.
We did end up on the Hobie Cats a few times to do some trolling. Waaaay cheaper than booking an excursion that is no more effective than doing our own thing. We quickly came to realize that 2500 sized reels aren't really suited for the ocean.. Markus got spooled 3 times in one trip by god knows what…
I landed one Snapper out on the Cats.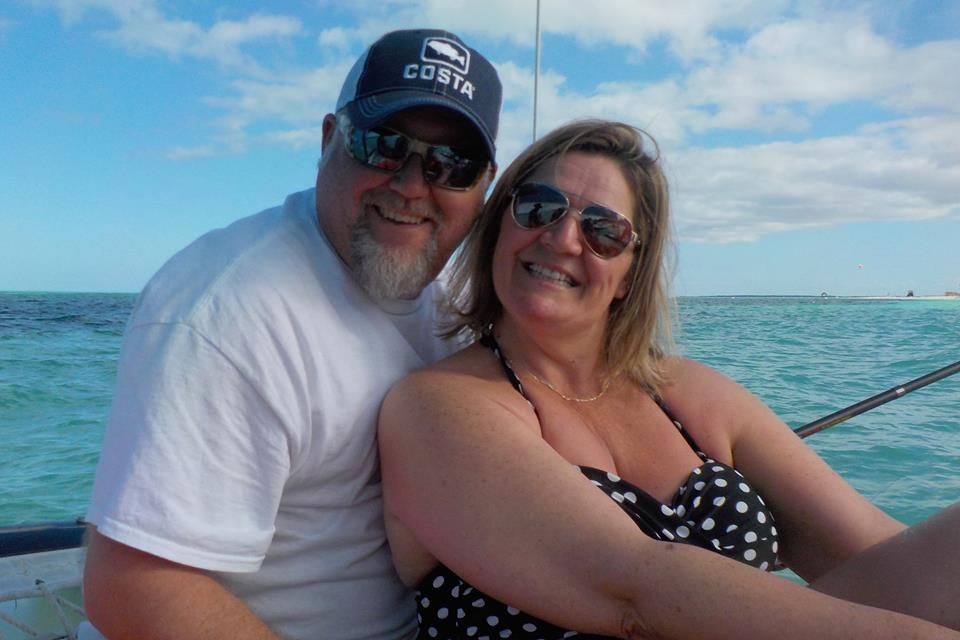 We did spend one night fishing the pier with shrimp. Landed my first Stingray, kinda cool creature.
We had a great week and I urge everyone to try to make the time to do these trips, they aren't crazy expensive and really help the winter blahs.
After being home for 5 days, Birdee and I then boarded a plane for Sarasota to spend 5 days with my folks who winter there. Sarasota is a beautiful area with endless fishing opportunities.
The ponds at my folks place is loaded with Largies, my Pops has always done well. We had a blast spending the last hour of daylight fishing them and even one early morning. Sure felt nice to feel the thunk on the jig again, especially in February.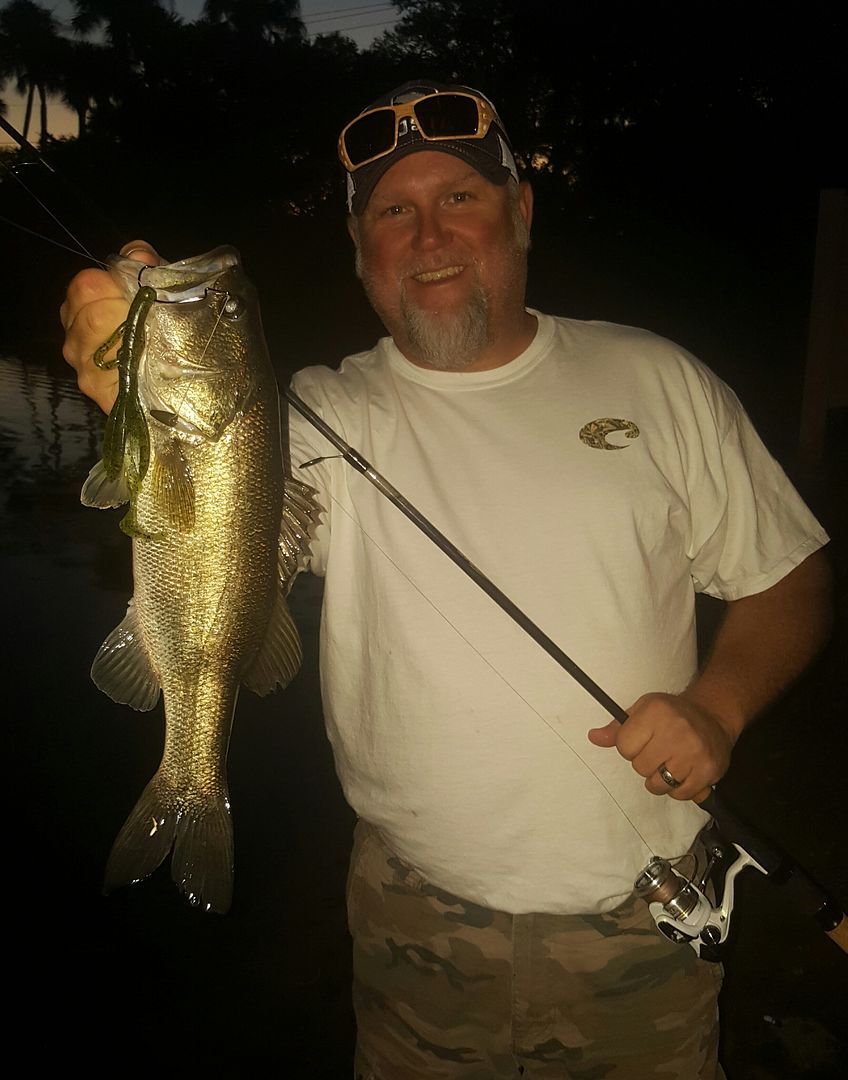 Cookie cutters mostly but Sr. did get this beauty in our morning trip.
One day we went down to a local beach that is famous for Shark's teeth. Birdee did some sifting while I casted the various obvious rockpiles from the beach. Two Snook and 3 Bluefish graced the beach. Every fish that day were caught on Jackall Squad Minnows, heck pretty much every fish we caught in the salt came on that bait.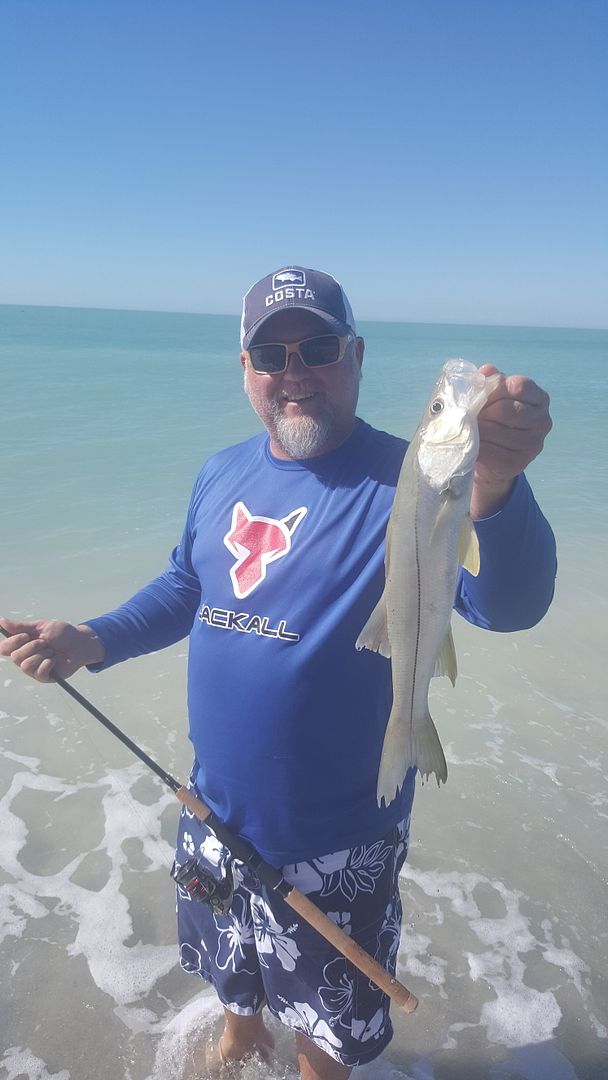 Birdee's Shark tooth loot..
With the Sens in town we had to take in the game in Tampa. Fun night but for a fleeting moment I think I was a Tampa fan..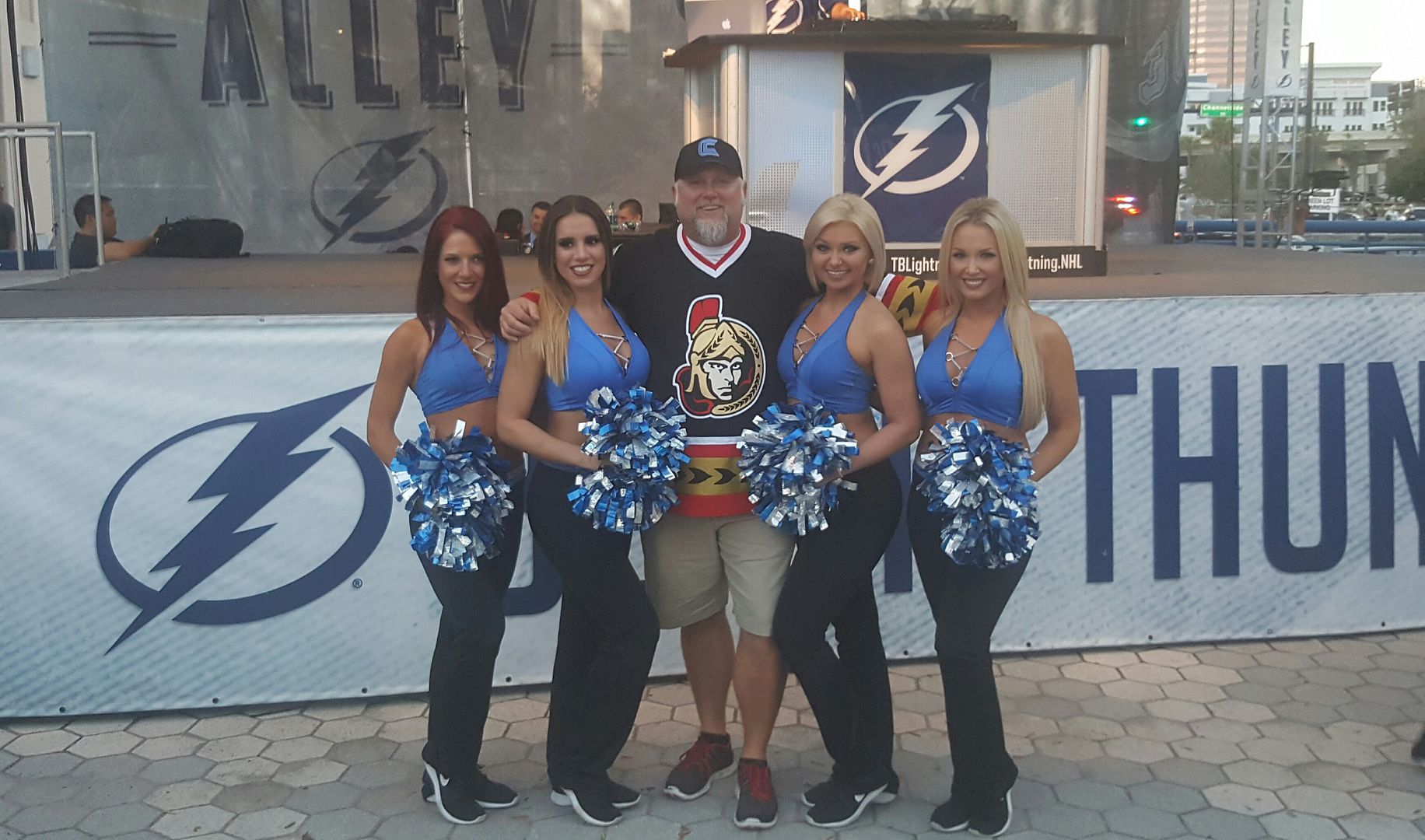 The Sens won an entertaining game. Glad we made the trek in to watch.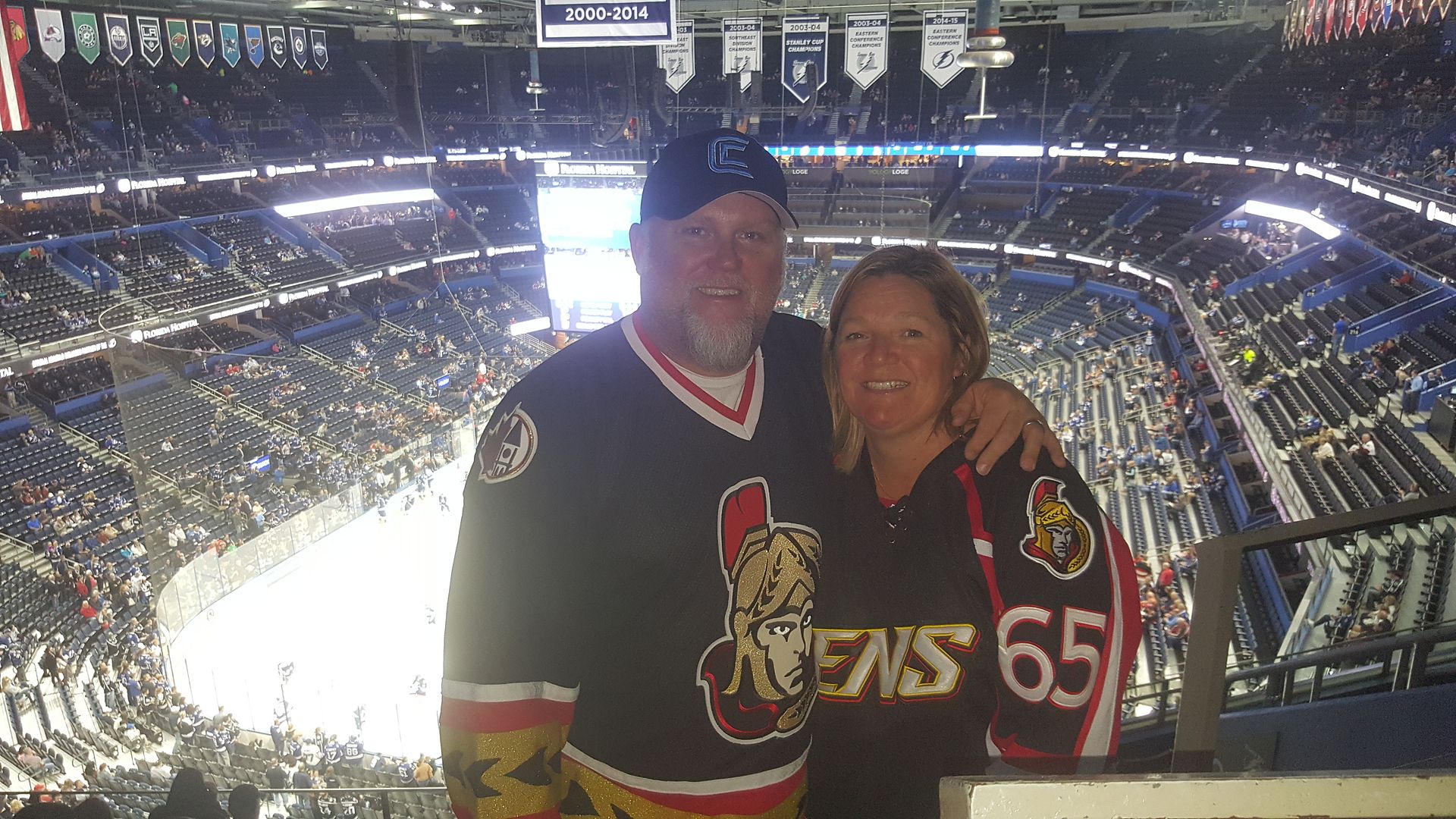 On our last day we decided to rent a boat and fish the Intracoastal. All four of us hopped aboard a 19 foot centre console for the day to fish the various flats and weed flats. What a blast. Landed a pile of fish casting.
The Intracoastal is a wild place to fish. The homes are ridiculous.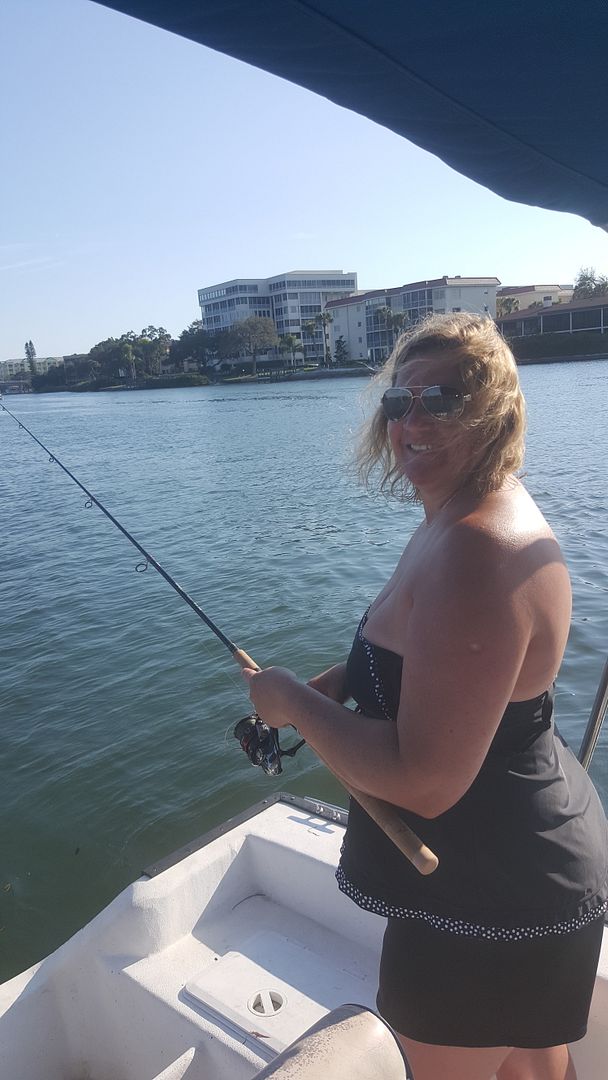 Flounder on a jerkbait…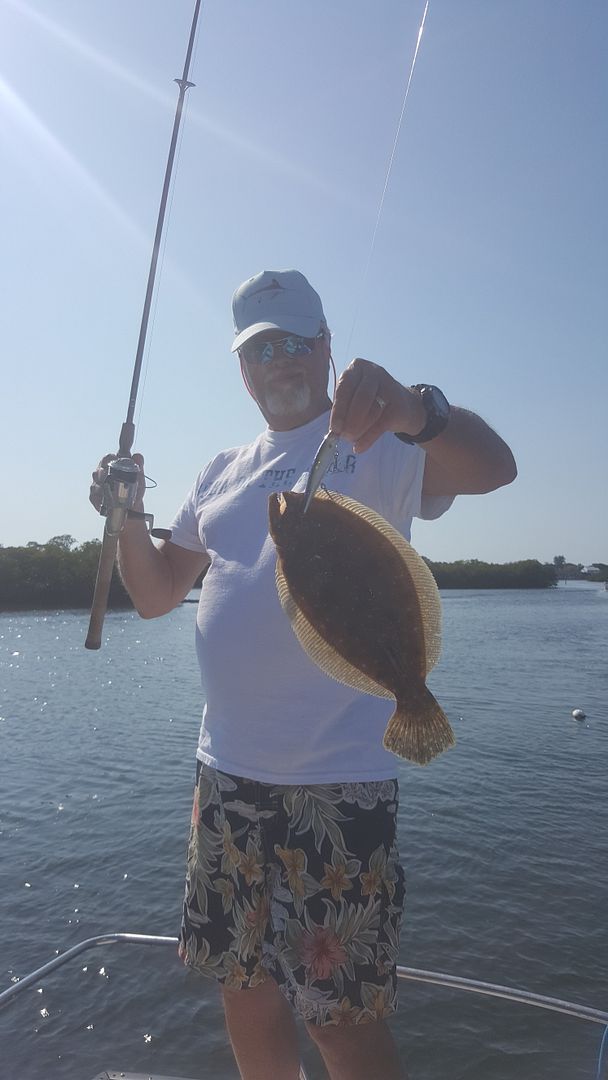 Pompano fool ya every time and make ya think you've got a monster on, such a hard fighting bugger.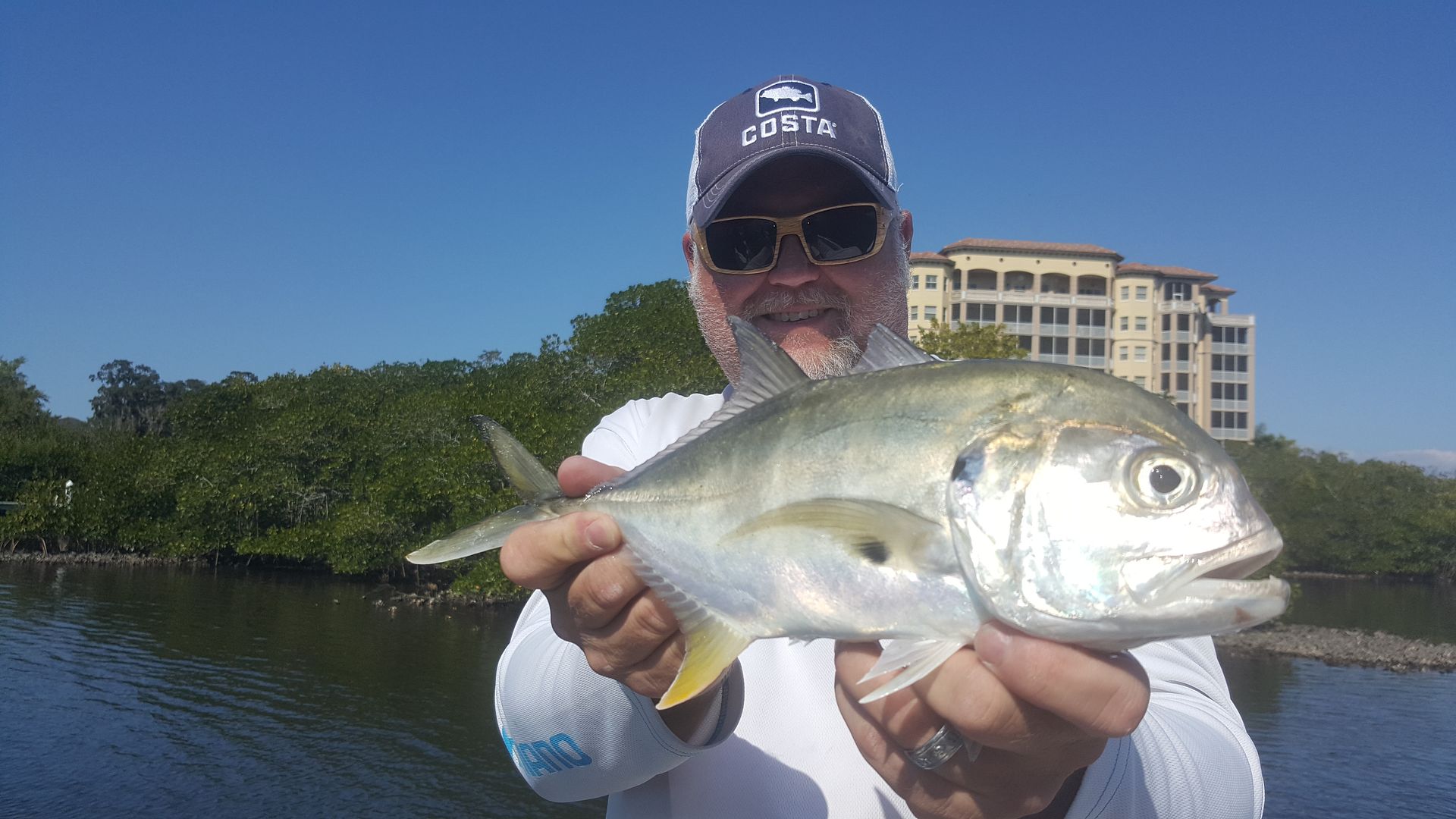 The highlight of the day was Sr's reel screaming and my head spinning around to see a fish clear the water by 2 feet. Wow. This fish made the day for sure! Wicked Snook.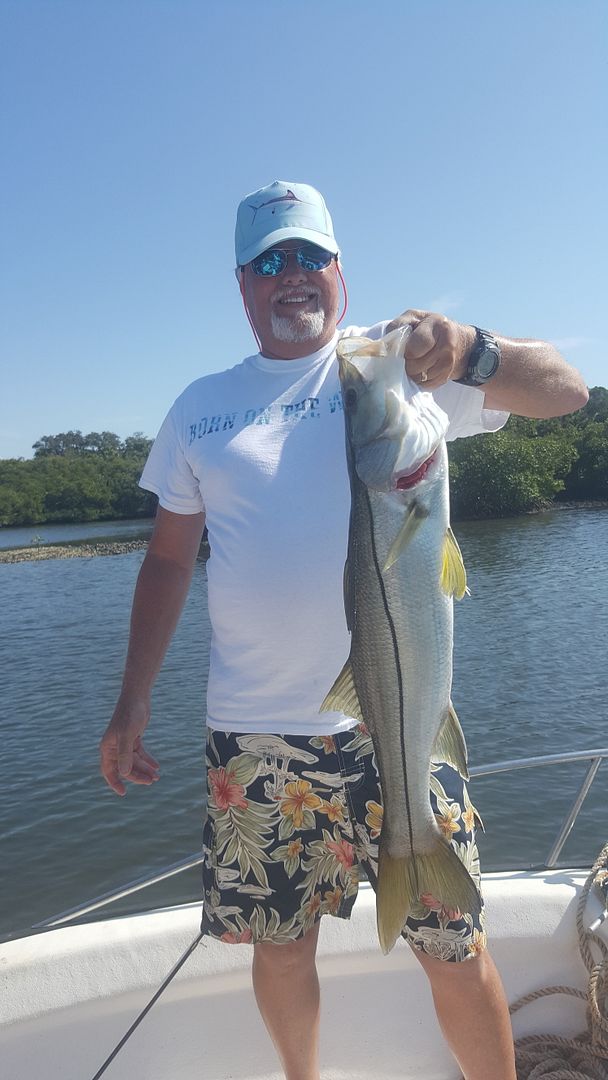 We ended the day drifting the shrimp we bought in case the jerkbait bite didn't work just to get rid of them, Snappers and Sheepshead ate em up.
As winter goes on my mind will wander back to moments like this…..