I began heading to Quinte for the late Fall Walleye migration many years ago.  Over the years it has certainly lost its lustre to me but every year we still make the trek down for at least a day.  Phil was my boat partner for the day.
We launched early and had the area we wanted to fish pretty much to ourselves for the first 2 hours, then the masses arrived.  At one point we counted 37 boats within eyesight.  Certainly not the setting we like so we strayed from the pack.  We found a pocket of active fish up high in the water column and started a trolling pass route via waypoints we created on the Lowrance.  We simply worked those marks most of the day.
Things appear to be VERY late this year.  To see Drum still in the reach in numbers is odd for November as they are usually gone by now.  The water temp is 52 degrees which is still warm.
We began with small stick baits, spoons and divers.  The small stick baits off of 4 and 5 colour leadcore ruled the day except for the new Mann's Textured +20 that seduced my biggest fish of the day.
Look at the teeth on that baby!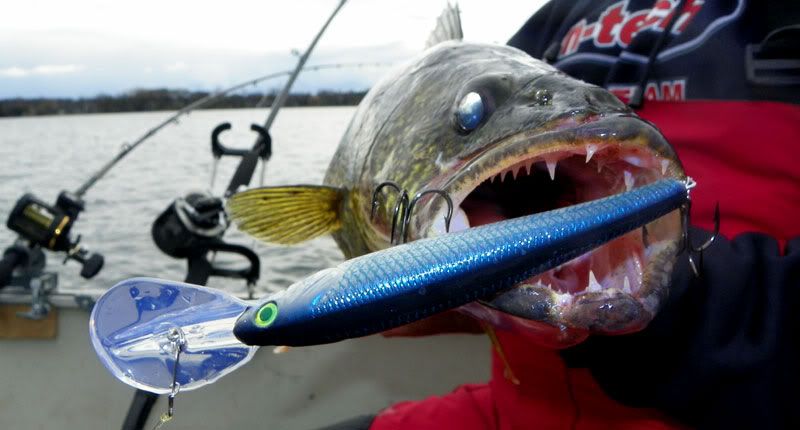 A pattern started to come together with 3 smaller walleye being taken on the core setups.  Within 10 minutes everything had been switched and we were now running 4 setups of core.  Another interesting thing for those who plan to head down in the coming days was our speed.  I ran between 2.1 to 2.3 mph all day.  I routinely passed other boats trolling side by side.  I normally troll around 1.7 to 2.0 mph. I'm sure the warmer water had them willing to chase a bait a bit more.
Phil was thrilled to see lots of eater walleyes today.  He has a family fish fry coming up soon and kept a few for the table.  Letting the larger walleye go is always a priority in my boat.
We ended the day with 8 walleye and 5 Drum.  Decent enough day for us.
As the sun was setting, Phil was ready to give up any hope of topping my earlier walleye until a board fell back hard.  He was sure it was a Drum but I had my doubts.  Up to the surface she came, mouth open.  Yep, Walleye.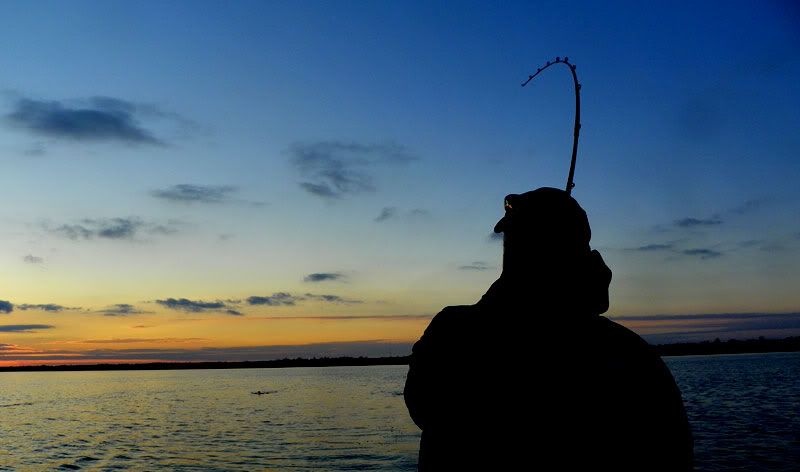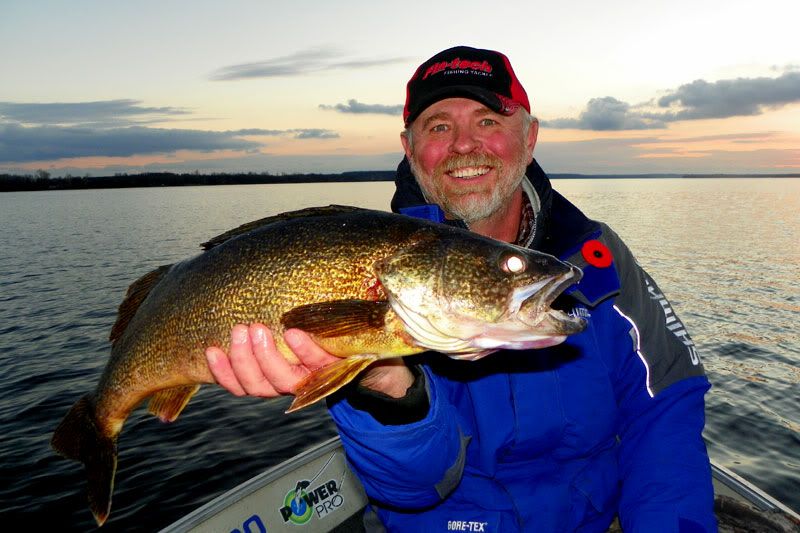 It's early November and you will notice Phil's Poppy.  Phil gave me heck in box car letters for not having a Poppy on.  He is so right.  Get out and buy a Poppy folks.  Without those brave men and women who sacrificed their lives for us we wouldn't be leading the lives we do.
Thanks for another fun filled day on the water Phil!   Chasing trophy walleye in a fishery as unique as Bay of Quinte is truly a pleasure when shared with good friends.