The Ultimate Fishing Experience is a Lindner Media TV show production for Lund Boats, the show airs on The Pursuit Channel and FOX Sports throughout the US and WFN and WILD TV in Canada.
Little did I know the process of this coming together began awhile ago.  My buddy Moe Symons from Pirate Cove Marina is tight with the Lund boys down in Minnesota, he had been urging them to come up and fish with me for some time.  I had met some of the Lund guys at various events that led to them asking if I was interested in hosting a show for them.
While in Tulsa, Oklahoma for the Bassmaster Classic my phone rang.  "Hey Rob, it's Mike Hehner from Lindner Media".  My heart skipped a beat.  Exciting times, dates were picked and plans were rolling.  I was able to invite anyone to join me for the shoot.  Moe was my one and only pick.   Of course he was game!
What did they want for the show?  One thing and one thing only.  Gar, sight-fishing Gar from the bow of the 202 ProV-GL in skinny water.  The focus of the Ultimate Fishing Experience is the Lund.  It truly is an incredible boat, a dream to fish out of whether it's the skinny water stuff or downrigging in 100 fow on Lake Ontario.
Being as busy as I was guiding the dates crept up on me pretty quick, checking the weather it looked doable so the guys started to make the 17 hour drive from Minnesota.  No pressure when guys are driving that far to tape you fishing?  INSANE pressure.  Reality is the only pressure was what I put on myself.
Mike and Rich were a treat to work and spend some time with, they've been in the TV biz for a long time but at heart they're fisherman, they just get it.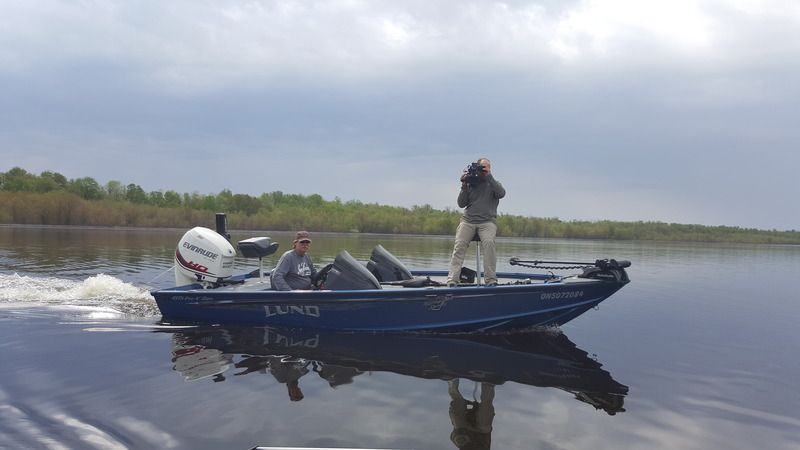 I don't think I've gone thru a range of emotions as badly as I did while working on this.  Frustration from fish getting unpegged to odd conditions to unresponsive spooky fish.  We trudged on got the job done with the numbers we needed with two really nice fish in the mix.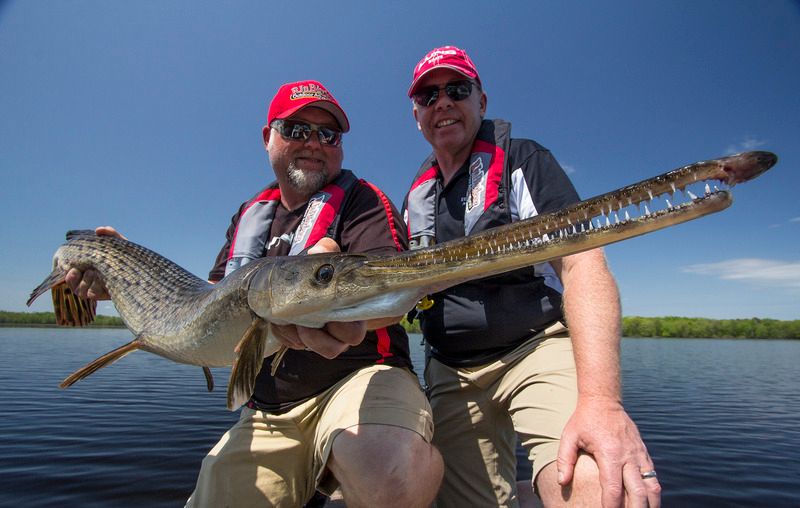 When this 50 plus incher hit the net I swear the relief I felt was like nothing else!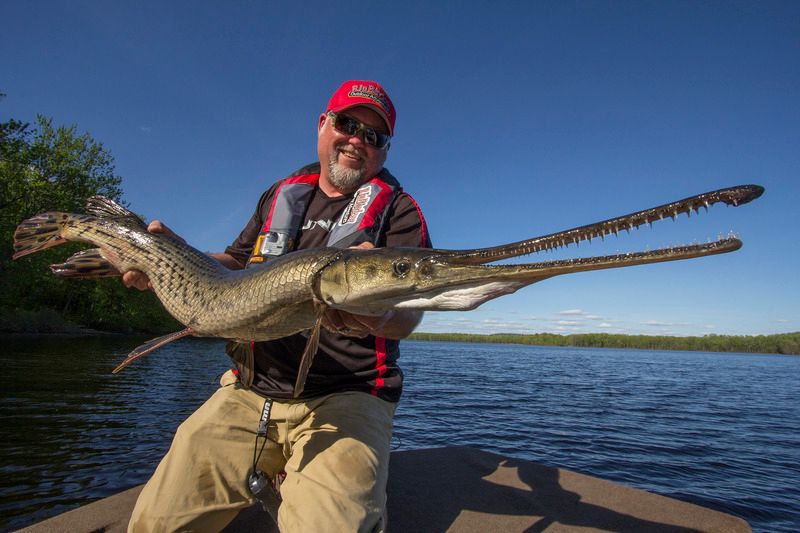 Huge thanks to those that that believed in me to even try this in the first place.  It will be a wicked show that truly shows how great of a fishing opportunity this is, being able to knock it out of the park for these guys will certainly be a personal highlight for me for a very long time.
The show will air sometime over the winter as the new season begins airing in January.