Birdee and I have been rather stressed out the last few weeks and a few hours walking in the bush out back of our place was a great stress reliever today.
When Birdee popped by the landowners house late last Fall to share some of her deer harvest, he informed her that they planned to do some logging on the land over the winter and to expect to see some changes back there.  She was concerned what that may do to her hunting prospects this coming Fall.
Immediately once off of our property we noticed the changes.  Wow.  Trees clear-cut with limbs laying everywhere.  It was a bit upsetting to see.  They have left a large portion of the forest but did take out some major chunks.
I'm certainly no "treehugger" but this lonely one certainly needed a hug, all his buddies were gone!
We came upon a clearly defined Deer trail so we followed it.  This led to more clear-cut areas.  The Deer have wintered right in the area where the work was being done.
Deer and Coyote tracks were everywhere and certainly had not pushed off from the area with the logging taking place.  We were thrilled to spot 7 Deer while on our 2 hour walk.  Hunting prospects seem just fine even with the disruption.
We stumbled onto the main area of logs.  Birdee thought she was the King of the Castle.
But I was the King of the World!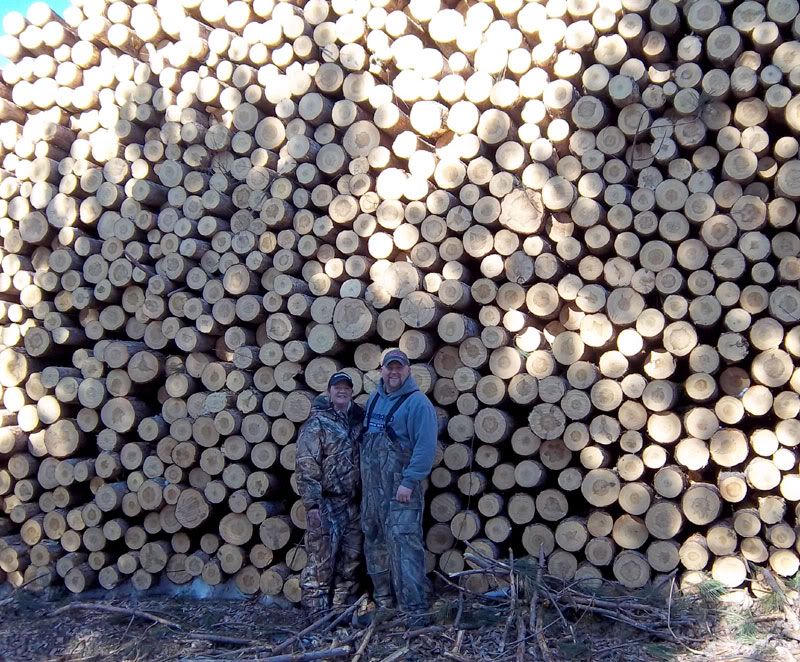 Ended the afternoon by playing with my boy Sinker.  It wasn't too long before we were all whipped and laying around the house!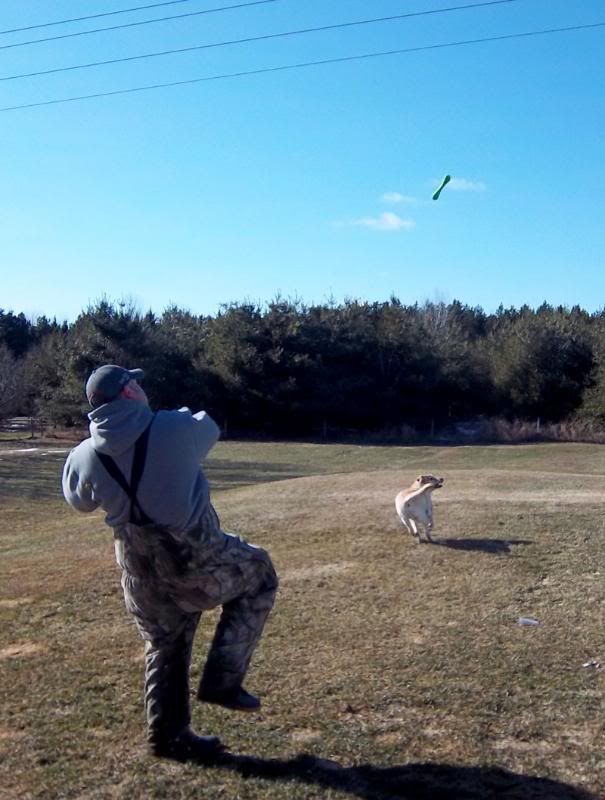 Tomorrow the boat is being pulled from its winter home to be prepped for next weekends first softwater trip of 2011!