Birdee has had some success on her deer hunts in the past 2 seasons but we decided after seeing deer just not taking that last step out in front of her that she needs to go to them!
After getting permission from our neighbor to have her slide back off of our property into his 300 plus acres of land behind us the decision was an easy one.  With Markus in town for the weekend we had him lend us a hand moving her stand back.
The area we moved her to is a great clearing surrounded by Pine trees.  The forest floor is covered in needles so it makes for some easy quiet traveling back to the stand.  Markus and I got to work right away setting up the area the camera will be pointed at.  It is roughly 20 yards from her perch.
We piled up some deadfalls in one area that will force the deer to turn broadside to her in the stand.  This has worked great for Mark in the past so it works for Birdee!  This is the view from the stand.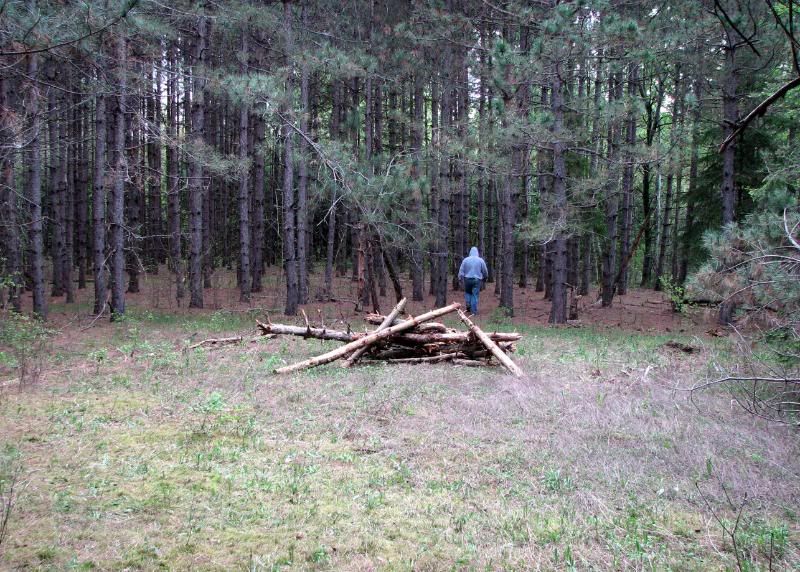 The stand fit right like a glove between these two trees, nice tight fit.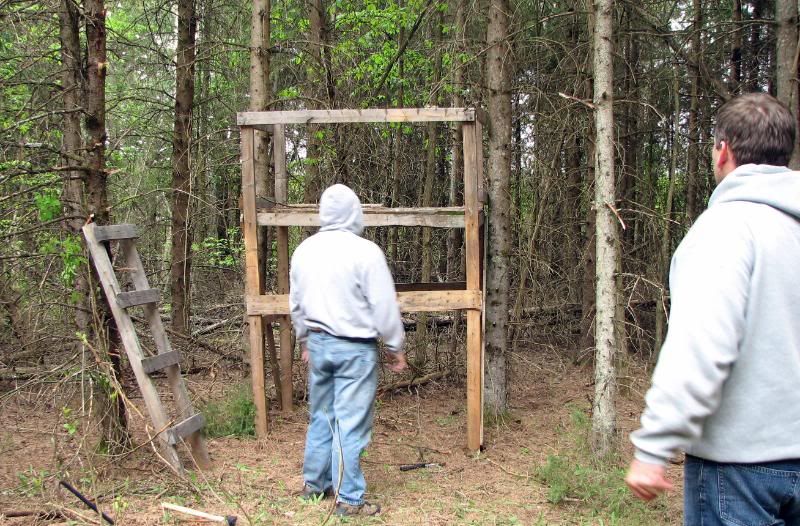 Some limb trimming…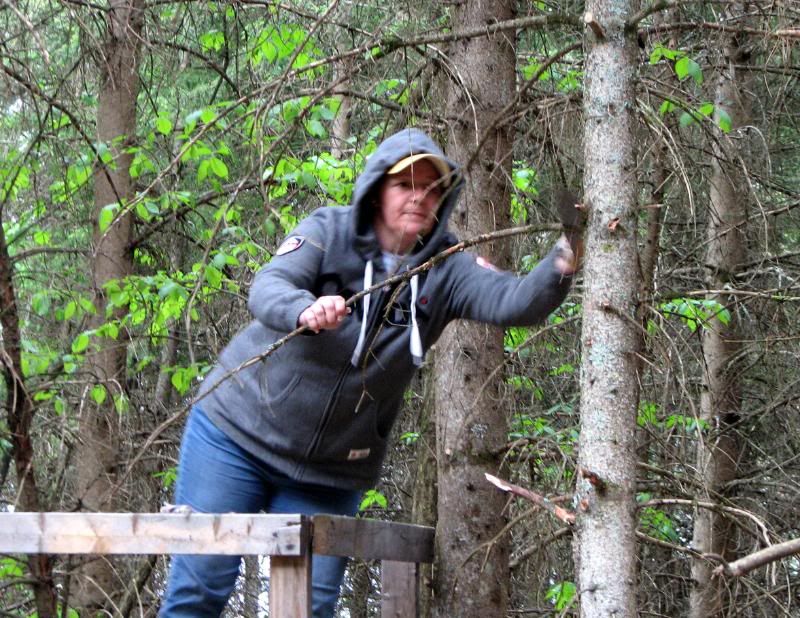 Some simple brushing in at fall time and it'll be perfect.  We think this spot will be far more fruitful than her last setup.