The time had come to get the Lund wet.  With the ice going away quick in Eastern Ontario I wanted to give her a shakedown before I traveled any real distance to fish.  Staying local I was in search of Crappies and Gills.
Armed with 6 lb test a slip float and a one inch tube jig I began to work my way around a flat ranging from 5 to 8 feet of water.  When my float dropped slowly I was hopeful for the first Crappie from the boat in 2012.  Well it wasn't a Crappie but a fat 12 inch Perch.
Using a marker buoy more than a few times I stayed on the school of ladies all plumped up and ready to spawn.
I had an incredible few hours I'll tell ya.  One hookset led me to think I had found myself an OOS Largie…Nope.  13.75 inches by 11 girth.  Oink.
The numbers were great and the size was outstanding for our waters.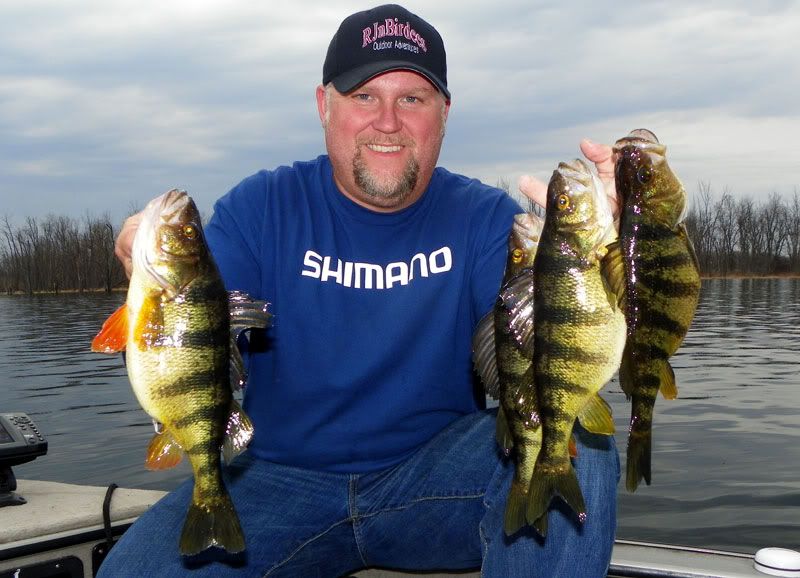 What a start to the 2012 open water season!