For the last six years a group of buddies has headed into the Calabogie Highlands for a few days fishing, relaxing, playing poker and catching up.  I've always made this trip, Birdee in the past has even made the 13 kilometer trek in as well.  With my work schedule these days it would be a challenge to make it happen, but I managed to swing a way that I could get in at least for 2 of the 4 days.
Reality is this trip isn't about the fishing.  Friends come from as far as the Niagara region to spend some time kicking back.  Being that we are fishing MNR stocked lakes the fishing is usually ok but nothing spectacular.
The ride in was a breeze as the trails are in great shape.  I decided to pack real light this trip as the forecast told me a portable shelter wasn't required.  Loaded up the Bravo with a few rods, small tackle box, Vexilar, bucket and some rod holders.  Easy for packing and getting around.
A "big fish" derby is always a part of this weekend.  Weight determining the winner.
My buddy Bill and I decided to stop at some pre-punched holes from the day before to give it a go for the first light bite.  I setup a tip-down with a lively dace minnow about 6 feet off bottom in 58 feet of water.  As I was jigging at another hole the rod dropped.  Bill was closer so I told him to grab it!  The fight ensued and the result was this decent laker for this lake.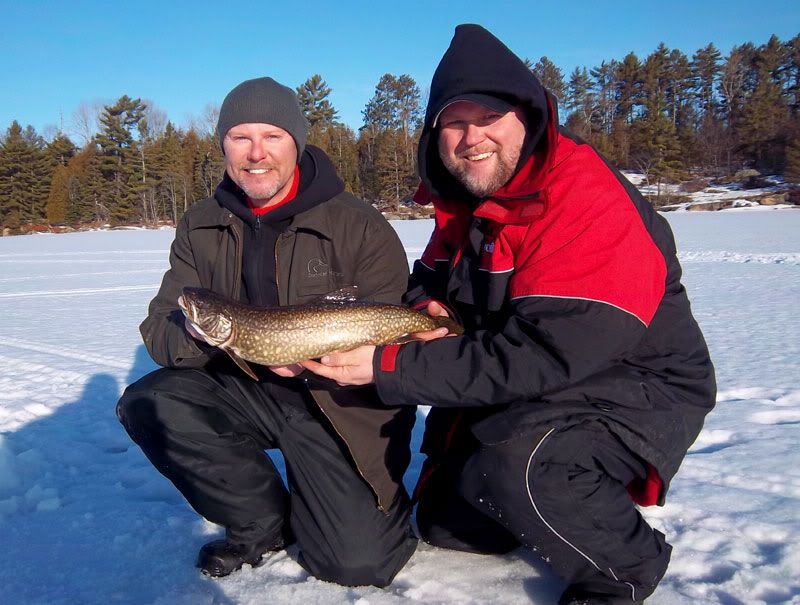 Derby contender we figured.  Upon weighing it in with the other fellas it put us in a tie for the lead.  Chris' fish was a clone of ours!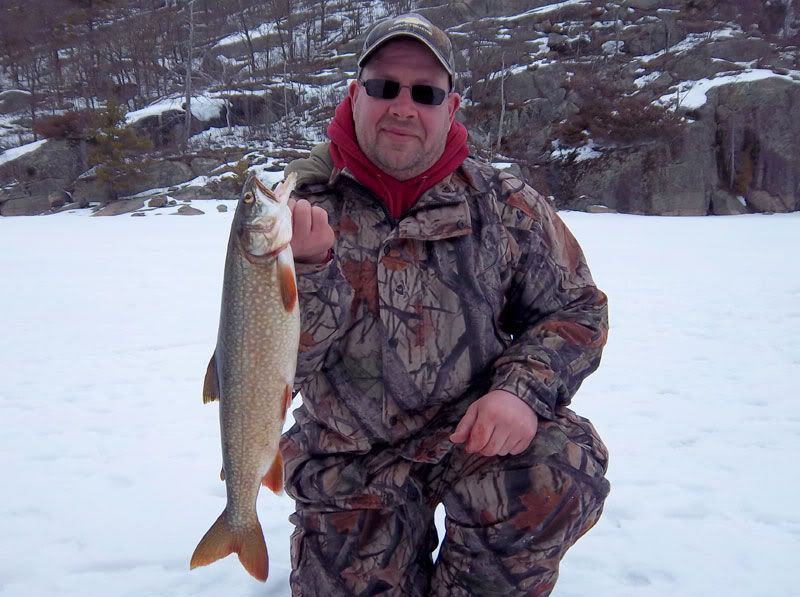 After a bit Bill and I moved to meet up with another group fishing another area on the lake.  Lunch was being fired up on the ice.  Venison and Moose Sausages, tasty treats.
We set our lines and joined the group.  I'm not sure I ever looked at my line the whole time, like I said the fishing is secondary.  Catching up with old friends is what this trip is about to me.  We can tell we are getting older though!  Conversations have certainly changed over the years as we are now talking about kids, work and yes the running theme as you reach 40, health.
As the head Chef was cooking up lunch his bell on his Gad jingled.  A spool of line looped around a twig, landed the new derby leader for good ol' WIG.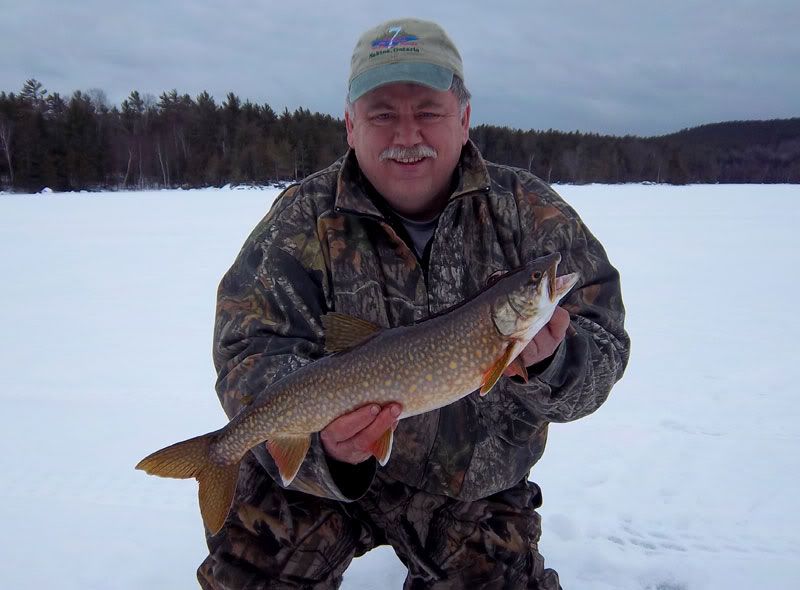 As the bite seemed to die off we headed back to camp.  Some went in to the camp to relax but a small group headed for a nearby Speck lake.  I joined.
We set our lines and retreated from the ice.  While no fish visited us in those few hours it was great to sit by the fire and chill.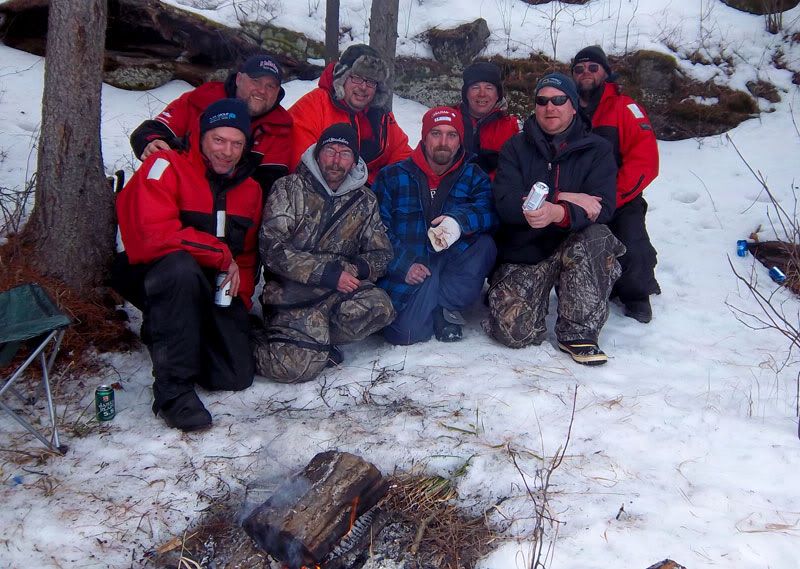 Shortly before dinnertime I packed up my stuff, shook hands with the crew and started to make my way back out.  I had four escorts join me for the run to make sure I made it out ok.  That is just the kind of guys these guys are.  The best.