Had some long time buddies join me today in the Lund.  I wanted to try something a little different and do some exploring a new lake, they were game.  Loaded with jigging spoons and drop-shot rigs we made our way to a lake I knew had Lakers and a fishable Whitefish population.
We did a ton of simply driving around watching the Humminbird using the Hotmaps Chip, looking for humps and holes that would be holding fish.  We were a bit discouraged because the picture just wasn't that great, not marking much of anything.  We made a few moves around continuing to look.
We found an area that was a bit of a saddle that dropped to 85 feet.  We marked fish on the bottom and it wasn't too long before Tony announced he was hooked up.  The boat's excitement level jumped up a notch when this graced the net.
Ian and I were suffering from rubber hook syndrome dropping a few fish halfway up.  More than frustrating!  I picked up a 3 pound laker we quickly flipped off without a pic.
Tony had to leave for a meeting so we dropped him at the dock and headed to another area, again eyeballing the graph the whole time.  Now I've never been a huge proponent of the use of electronics, but I'm now sold.   Twice today we'd be watching our jigs dancing on the screen, then spot a fish higher up.  We'd reel up to it and it would get crushed!  Ian did this a few times.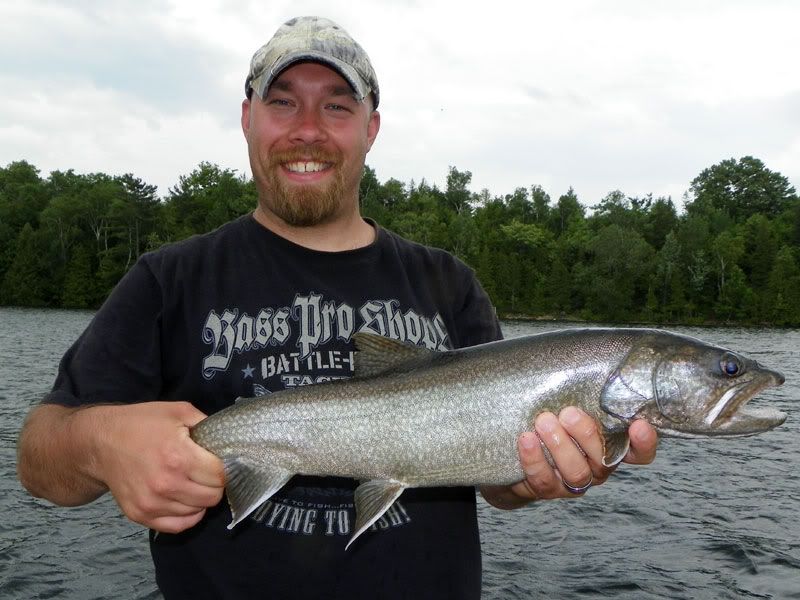 Time was running out with a storm brewing in the distance, when my spoon was crunched.  After a great battle Ian slid the net under this Whitie.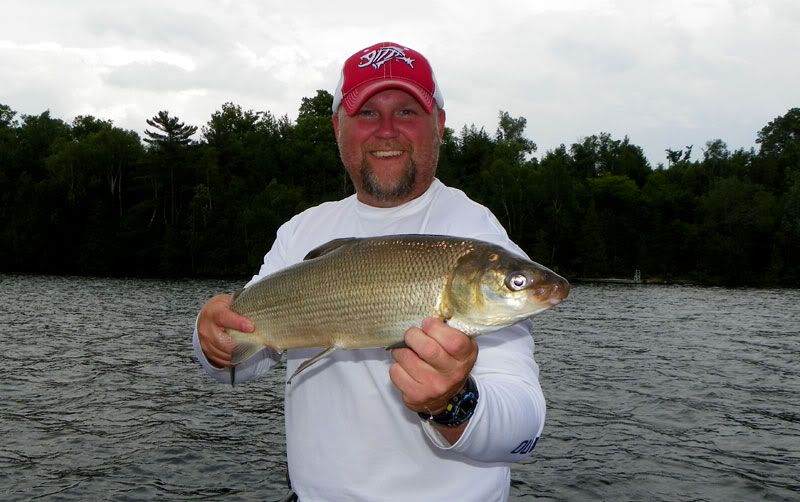 Mission Accomplished!  Thanks for the day fellas.  Good times!