We are truly blessed in Eastern Ontario.  With so many options of lakes and rivers to fish right in our back yard we are truly spoiled.  Chevy and I knew we were going to get out for the afternoon til dark but were going back and forth on what to do.
Largies and an evening Crappie bite?
Cats then a Muskie rip at dusk?
Deep water Smallies?
Muskies?
With a front moving our way we made the call to give the Muskies a go, hoping they'd be fired up!
Launched at 2:30 and began casting.  After 2 fruitless hours we decided to troll for a bit.  Again fruitless.  Back to casting.  We came across a flat that just screamed for Chevy to cast a wakebait over.   We joked that throwing that Bass bait would likely catch him a Muskie after all the efforts we just made…..well.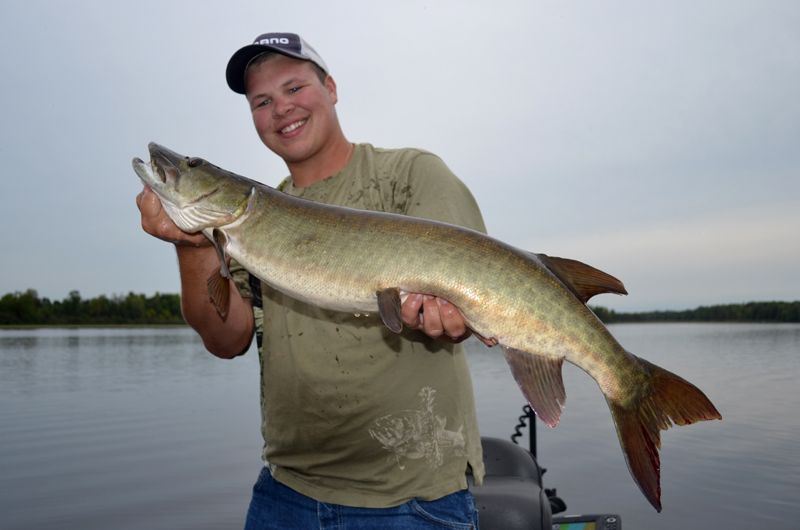 Man did we laugh.  Fishing is bizarre sometimes but so fun especially when the unexpected happens.
We were approaching dusk as the sun was about to set.  Chevy had a follow that he converted to a boated fish after 6 turns on the figure 8 it ate his PDeez LSG Missile.  Now that was awesome to watch!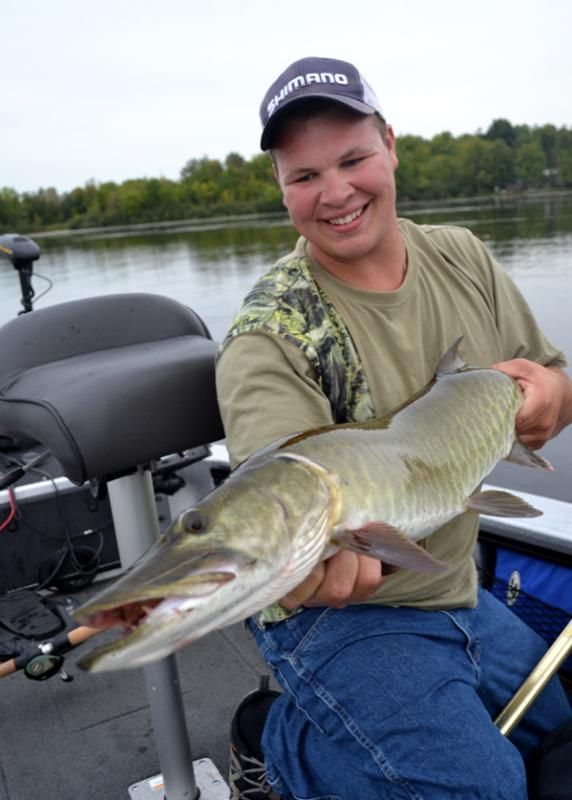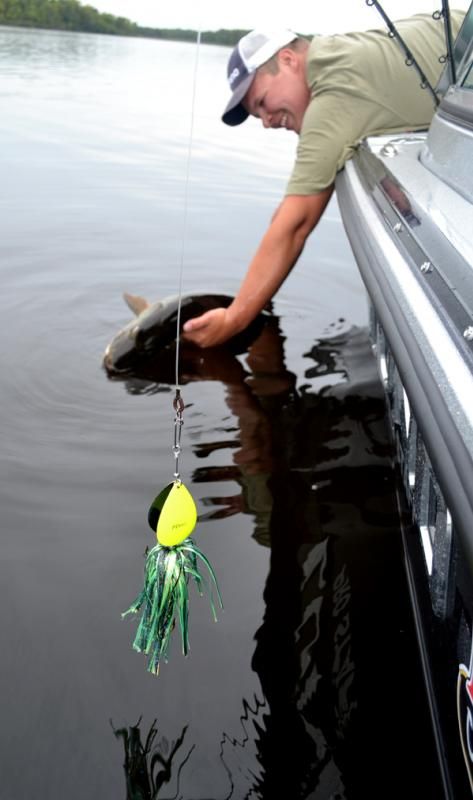 Here's where the fun started for me.  I was yappin' at Chevy that he needed one more for the Hat Trick!  It lit a fire under him and I've never seen someone try so hard to catch a fish as he did that last hour.   With 30 minutes of light left I told him to make the call, pick the area you think you're best shot at a fish is and let's go.
Poking along the weedline bombing a PDeez in Ocho Cinco color pattern my bait just stopped about 3 feet into the cast.  Big Boil.  "Good Fish!" yells Chevy.
After a short but vigorous fight Chevy slid the net under her.  Team Hat Trick!  High fives and big smiles.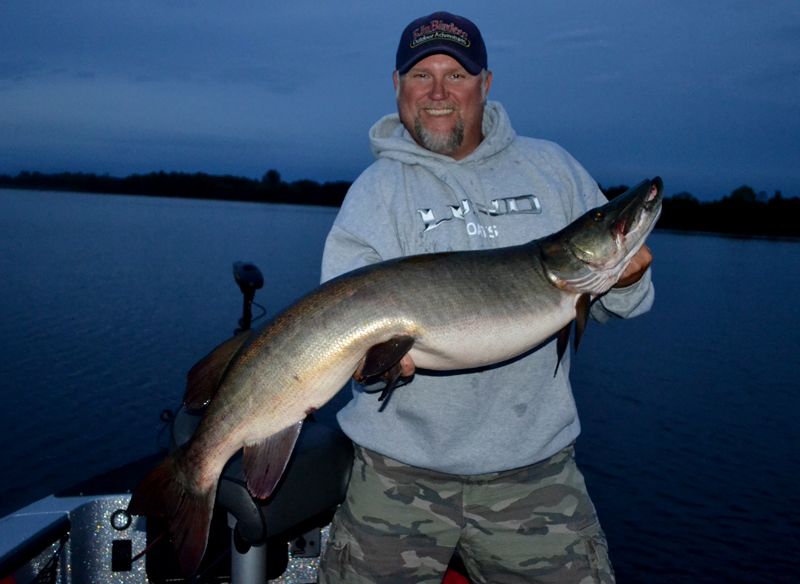 There's just something about a nice Muskie that gets the blood flowin' and the knees shakin'.  Pure adrenaline.