While some may scoff at panfish I love them!  And yes while anyone can head out to their local lake and load up on Sunfish and BlueGill, I go looking for the deep water schools that always hold the bigger fish.
My buddy Tim is a huge panfish fan and is always up for one of these outings.
Armed with our ultralite spooled up with 4 and 6 pound test we set off.
Once we located some deep weed in 16 feet of water it was game on!  Using a variety of baits from tiny cranks to marabou jigs we landed dozens of fish.
We found what we came for, 10 inch plus BlueGills.
Tim landed this Bull on a sinking minnow jerkbait.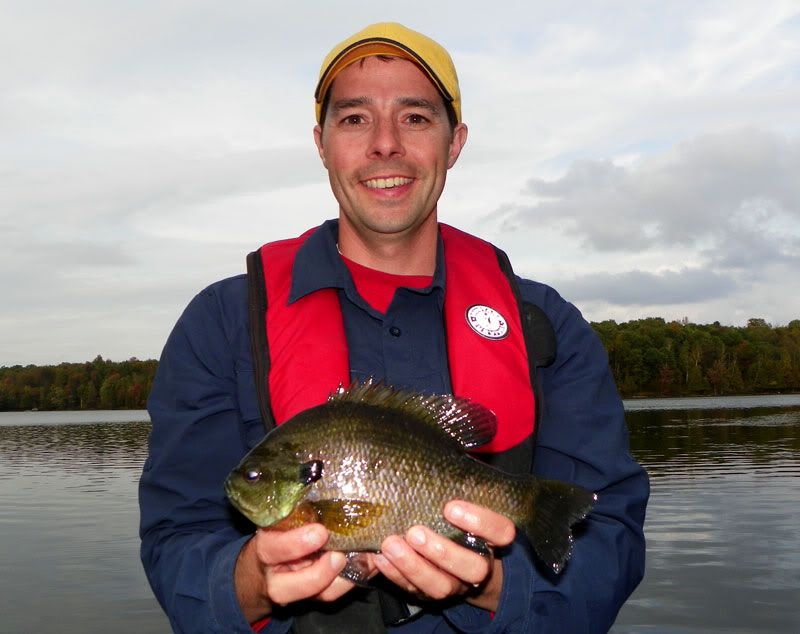 I was sticking with my standby 1/16th oz jig and marabou plastic.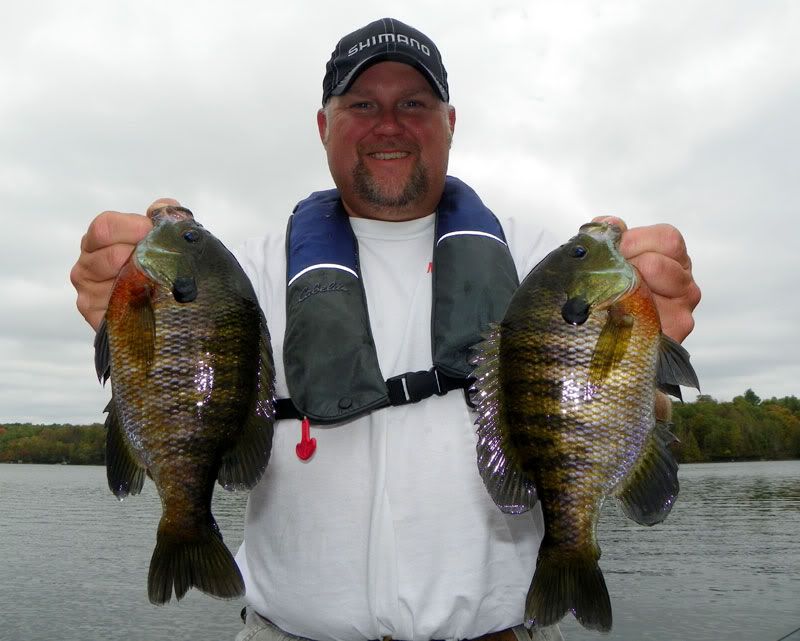 Late in the day we decided to do a slow troll back towards the ramp.  We switched up to spinner rigs.  I was rewarded with this nice pike.  What a blast on 4 pound test and an ultralite.  Backreeling was the only way to handle this slimer.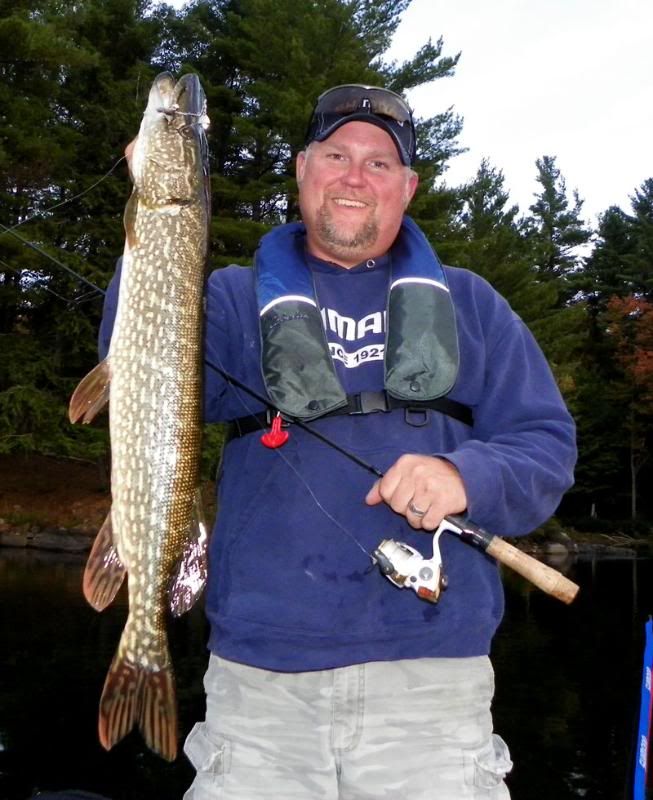 It's always fun to switch gears and target different fish than the norm.  It is something I plan to do a bit more of this Fall for sure!