A few days back I had a new guest out in the Shack.  Ron (C5 from Fish-Hawk.net) joined me for an evening of Crappie fishing.  We sat back told some tales and we quickly realized we had the same thinking on pretty much every topic, including hockey teams!
The fishing was decent but not outstanding.  We managed a nice snack for Ron to take home.
Hornet jigs and maggots as well as Forage Minnows and a small Dace did the trick.
Thanks for coming out Ron, great having you out.  See ya on the softwater!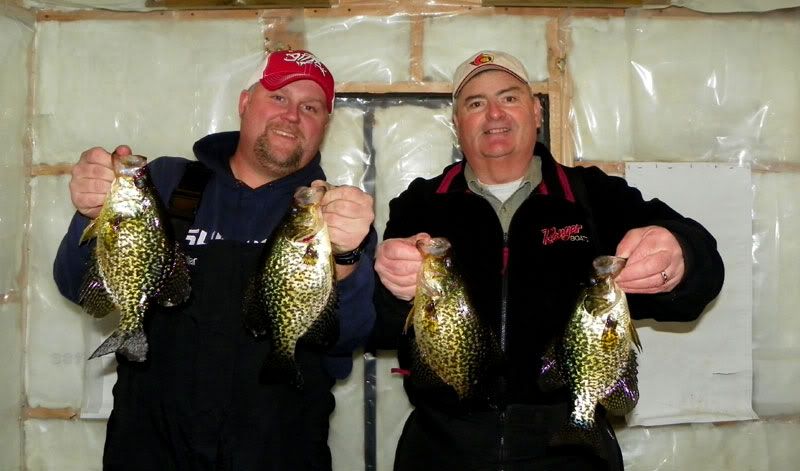 We pulled the shack off the ice for the year.  Time to enjoy a few other spots.