Had two of my all-time favorite fishing buds with me today aboard the Princecraft chasing trophy spring crappies.  Markus drove up from work in St. Kitts to join Phil and I for the weekend.  After grabbing grub at Tim's we made our way out.
Markus gets up to fish with us about 4 times a year so it's a lot about catching up and having a few laughs, but I always try my best to make sure he has a great day on the water, more often than not we get em good!
Things started a bit slow this morning but once the sun got up we got down to business.
The Crappie were scattered today big time.  One here, One there.  No concentrations at all.  Once we cleaned up our take from the day we realized why, They were all spawned out and moving into summer patterns.
The 1/16ths oz Nuckleball with a trimmed 3 inch Fin-S minnow was the ticket.  Phil worked them under a float while Markus and I swam them around the weeds and fallen timber.
The killer setup of the day…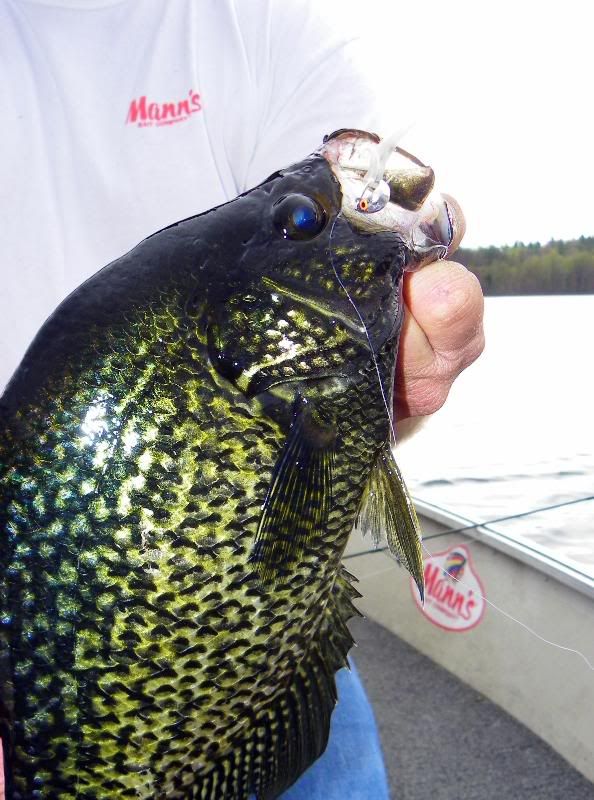 These crappie were without a doubt some of the most impressive I've ever seen.  Average size today was 13 inches, with 9 fish being in the 14 inch range.  Nice when they are clone 14 inchers!
Twins!
We had to get setup for this shot.  Great Laughs, Great Friends and some Great fishin'!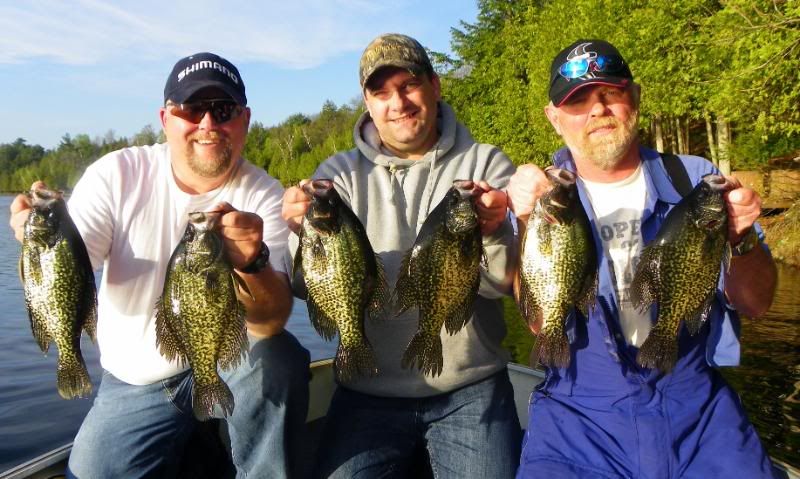 With the forecast for tomorrow being poor we may just kick back and do some scouting with Birdee out back for her upcoming deer season.  Markus has been instrumental in Birdee's interest with hunting so his guidance will pay off in spades we figure.
With the next 3 weekends booked solid with trips today was it for the crappie season for us.  Well over a dozen 14 plus inch fish graced the boat this spring, an impressive season for us!